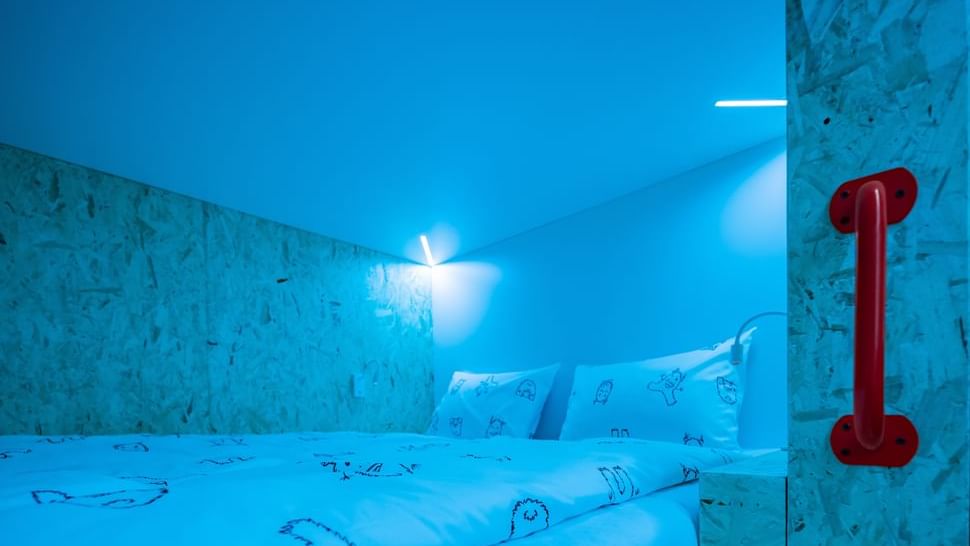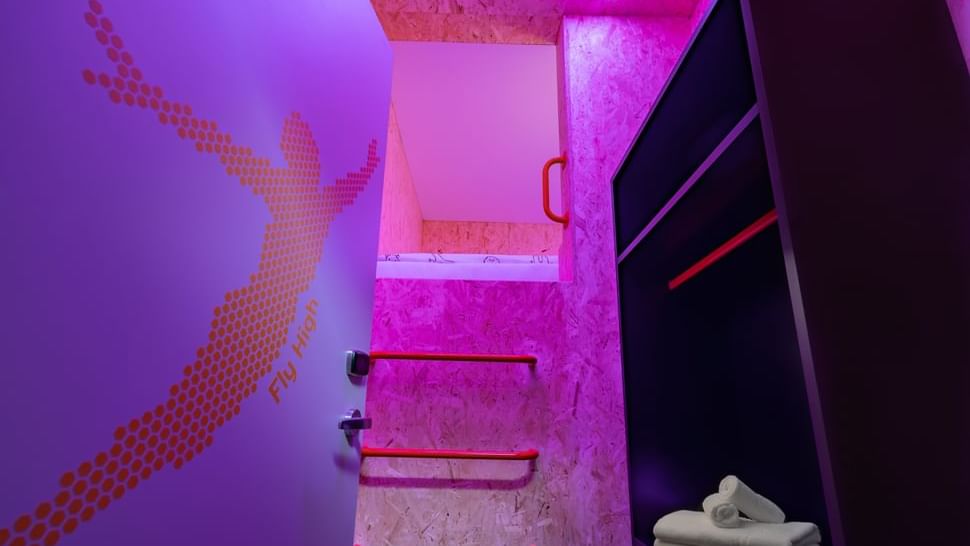 Cabin Log Fly High
BED SIZE

180 x 200 cm

AVG. Room SIZE

6 m²

OCCUPANCY

2
The Fly High Cabin Logs are on the upper level, equipped with a special ladder. Log into our modularly designed, innovative cabins. Natural materials and subdued lighting create an inviting space for a warm, fuzzy feel with wooden interior design and super-comfy double beds.
The Cabin Logs come with a wide range of mod-cons for a luxe stay, including ultra-fast Wi-Fi, a safe, foldable desk with chair, open closet, power and USB plugs, and air ventilation. Bed linen is included and you will get access to the room's shared bathroom.
Room size 6m² – suitable for up to 2 people.
ROOM AMENITIES
Bed linen
Access to shared bathroom
Air ventilation
Power and USB plugs
Open closet
Foldable desk with chair
Ultra-fast Wi-Fi