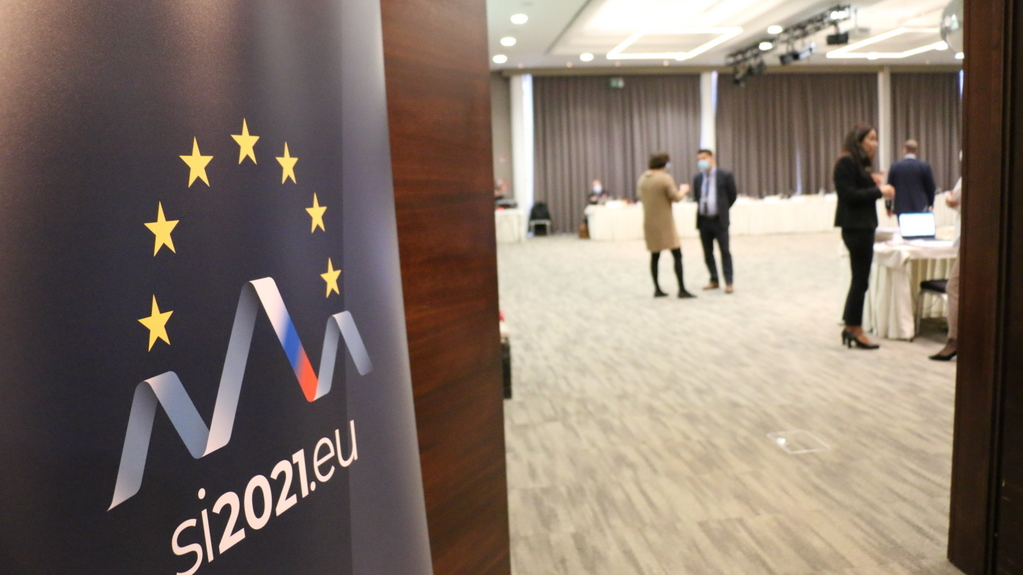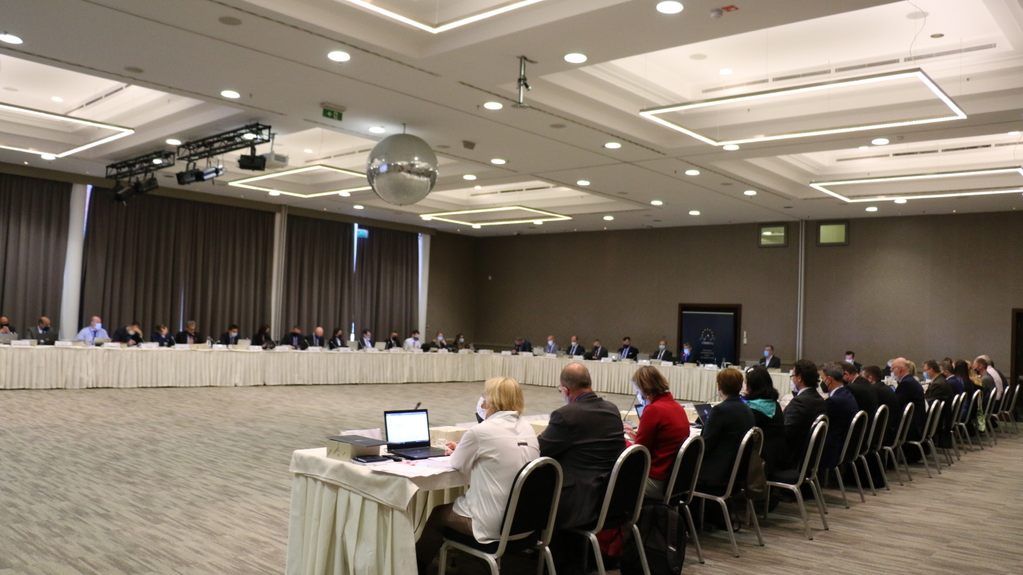 IF YOU'D LIKE TO KNOW MORE
UNION HOTELS COLLECTION HOSTED MAJOR EVENTS DURING THE SLOVENIAN EU21 PRESIDENCY IN LJUBLJANA
During the Slovenian Presidency of the EU21 Council, many important state delegations and distinguished guests stayed at the Union Hotels Collection and the Union Hotels Collection Conference Centre was the major venue for the events which took place in Ljubljana. The distinguished guests were hosted in three hotels which are part of the Union Hotels Collection group - Grand Hotel Union, uHotel and Hotel Lev, all located in the city centre.
On 1 July 2021, Slovenia took over the Presidency of the EU21 Council, this important European legislative institution which consists of 27 Member States of the European Union. During the presidency, most of the events took place at Brdo Estate, but the main venue for meetings, which took place in Ljubljana, was hosted by the Union Hotels Collection. Those included formal and informal meetings of heads of state, governmental and ministerial meetings and conferences, as well as expert meetings at lower levels.
One of the most important advantages of the Union Hotels Collection is its central location and the possibility to close Miklošičeva ulica, where the Grand hotel Union and uHotel are located. This way, traffic jams can be avoided in cases where a longer convoy of vehicles arrives and protection is also easier. The size of the available halls and number of hotel's rooms was also an important aspect. Namely, the Union Hotels Collection Congress Centre consists of more than 20 halls, with the largest and impressive Union Hall, which can accommodate up to 800 guests. And all three hotels offer as many as 555 hotel rooms, so large delegations could all stay at the same hotel.
The process of booking all events with the sales team by protocol lasted more than a year, as the wishes of the host, hotel capacity, and most of all the desire to accommodate all guests of the same event or at least as many as possible in the same hotel had to be considered. When organizing rooming for all states delegation, one of the most important items to consider was the security, as all ministers are specially protected, and it is also important to allocate individual delegations in the way that some guests can be accommodated separately from others.
The Union Hotels Collection team already hosted foreign delegations during the first Slovenian Presidency of the EU Council in 2008, where they gained rich experiences. Therefore, the team was ready for protocol events, which have strictly defined rules and require full service. They followed the security procedures for delegations and high representatives of the countries as well as ensured the rapid passage of all guests and attendees.
In six months of the Slovenian Presidency of the EU21 Council, 32 events were prepared, 19 of them at the ministerial level, 369 foreign delegations and 1871 guests were hosted. As the Union Hotels Collection team has a rich experience in organising high-level events and hosting delegations, it easily fulfilled their high expectations.
THE SLOVENIAN EU21 PRESIDENCY AT UNION HOTELS COLLECTION IN NUMBERS
| | |
| --- | --- |
| Number of events | 32 |
| Number of ministerial meetings | 19 |
| Number of events with high security | 3 |
| Number of foreign delegations | 369 |
| Number of guests in hotels | 1871 |
| Number of room nights | 2827 |
| Lunches | 885 |
| Dinners | 1263 |
| Desserts | 1898 |
SHARE