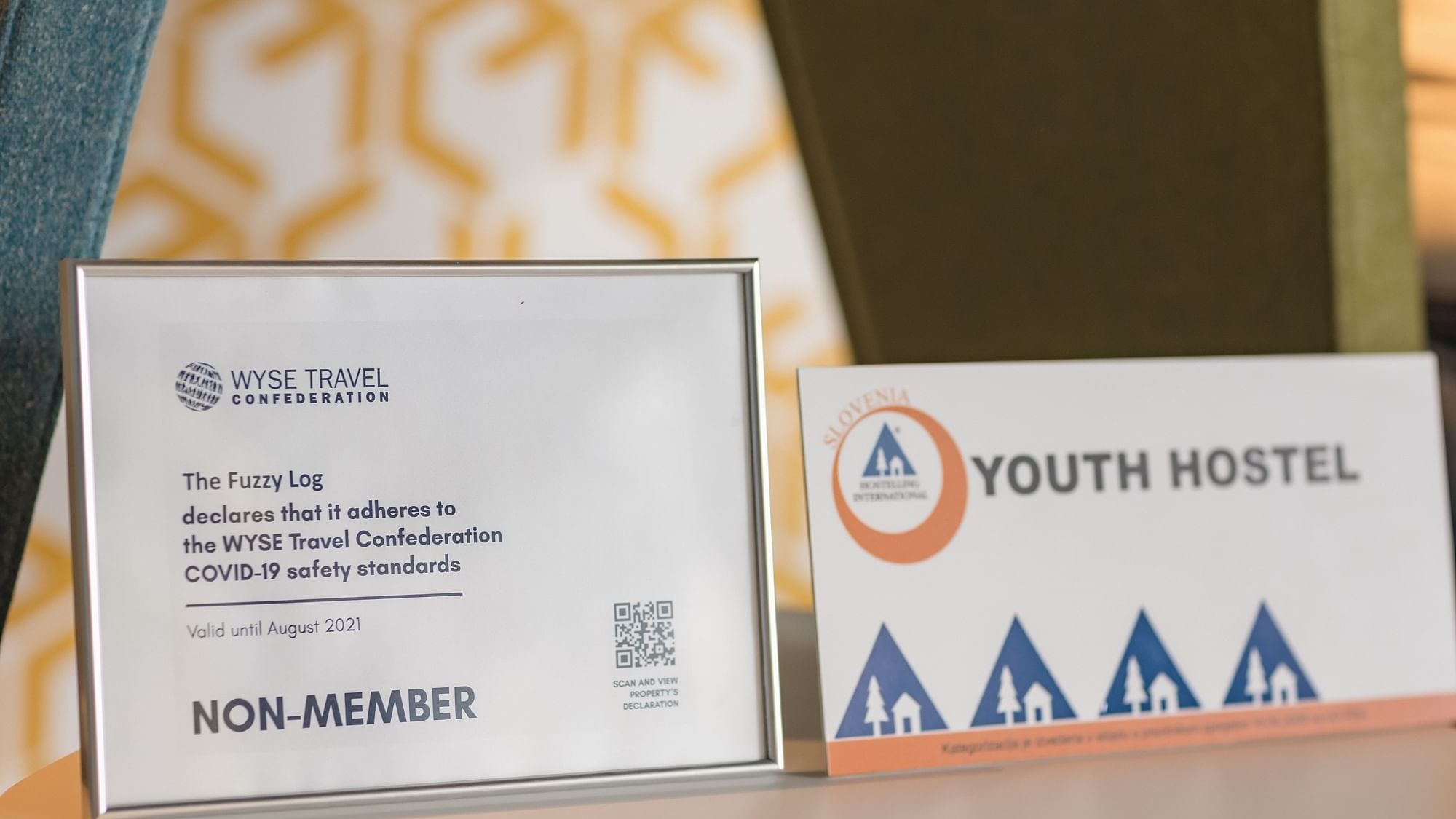 IF YOU'D LIKE TO KNOW MORE
The Fuzzy Log has joined the International Youth Hostel Federation (IYHF) chain
The Fuzzy Log, an urban eco-glamping with innovative accommodation solution of Union Hotels Collection group, has become a member of the world's largest international chain - the International Youth Hostel Federation (IYHF). In Slovenia, the IYHF chain is represented by the Travel Association of Slovenia, which has been striving for many years to bring travel closer to people and to offer practical travel advice to travellers. The Fuzzy Log will thus become a more visible and recognizable alternative, the non-classic setting for Slovenia and around the world.
The Fuzzy Log, on the other hand, is also an important acquisition for the Youth Hostels network, as well as for the tourist destination of Slovenia and especially Ljubljana. Guests will not only spend the night there but will also be more than happy to enjoy a short vacation, as the location in the city centre is an ideal starting point for discovering Ljubljana's sights and other attractive Slovenian destinations.
The Fuzzy Log with 210 beds falls into the category of four blue triangles according to the IYHF categorization. It meets or even exceeds the categorization criteria. It is also the only accommodation facility of its kind in this part of Europe that meets the strict Covid-19 standards to the greatest extent possible and is the holder of the internationally valid "WYSE COVID-19 Safe Accommodation Declaration 2020" certificate.
SHARE