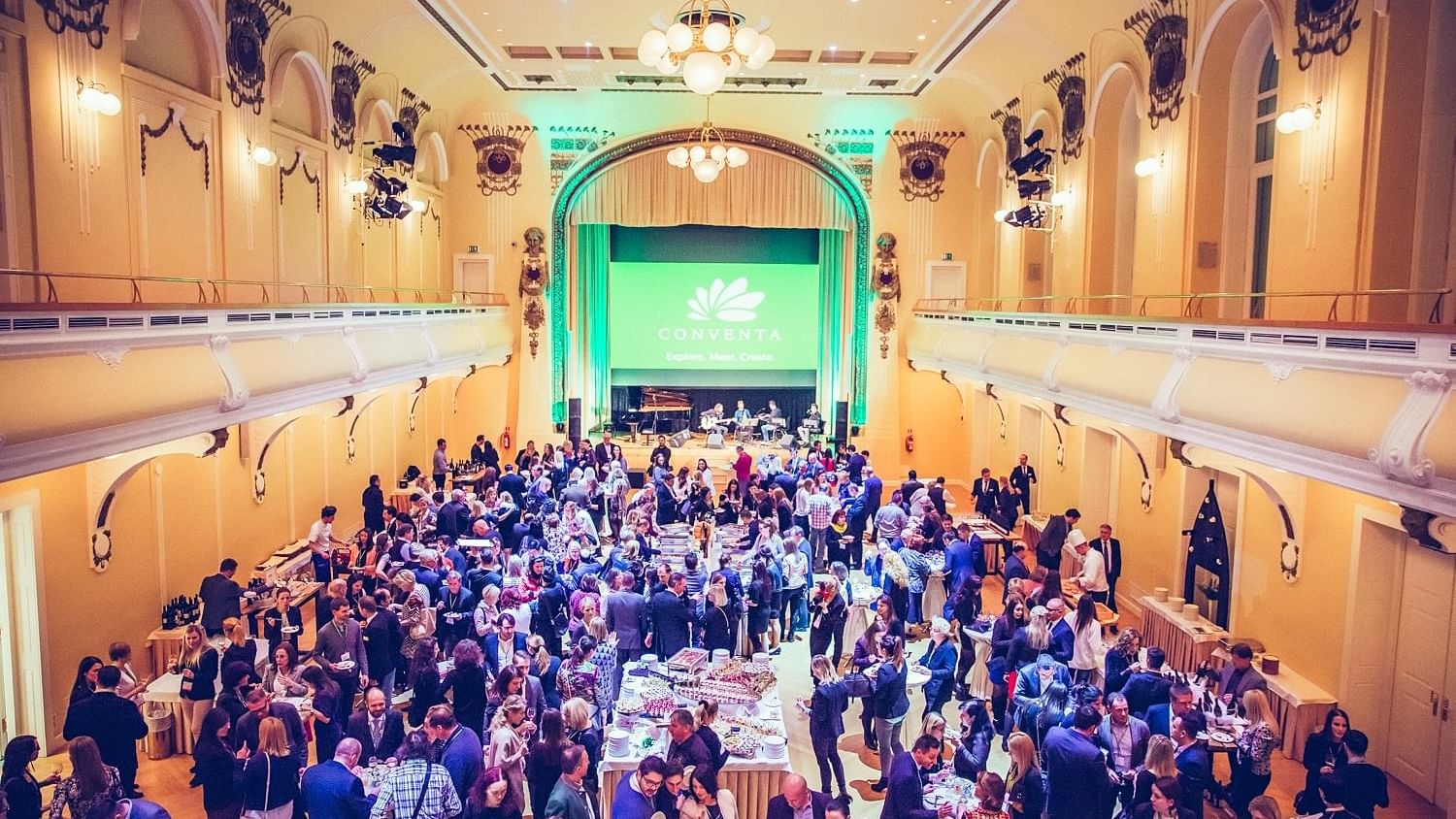 IF YOU'D LIKE TO KNOW MORE
JOIN UNION HOTELS COLLECTION AT 12th CONVENTA TRADE SHOW
On January 22nd and 23rd, 2020, Slovenia will once more become the meeting point of Southeastern Europe's congress tourism for the twelfth consecutive year. The 12th Conventa Trade Show, the most important business event in the field of congress tourism in the region of Southeast Europe, will open its door. Ljubljana's leading hotel group, Union Hotels Collection, will be among the exhibitors for the 12th consecutive year.
Grand Hotel Union will also host the closing event - the Conventa networking dinner (including Conventa Ambassador and Conventa Hall of Fame Award), together with Tourism Ljubljana and Conventa. The event will take place on Wednesday, January 22, 2020, in the legendary Union Hall from 7.30 pm on.
Click HERE to see the programme of the event.
SHARE