Our Concept
Timeless elegance meets contemporary
Built on the site of a former prestigious restaurant of Ljubljana city centre and living up to its tradition of hospitality, this striking glass-fronted 4-star hotel has been welcoming guests since 1964. The outstanding standard of service has allowed Hotel Lev to carve out a niche for itself not only among tourists but also the business community. The clientele of this popular destination has even included celebrities such as Louis Armstrong, Bob Dylan and Pavarotti. Following extensive refurbishment, guests can count on experiencing an unforgettable stay at Hotel Lev.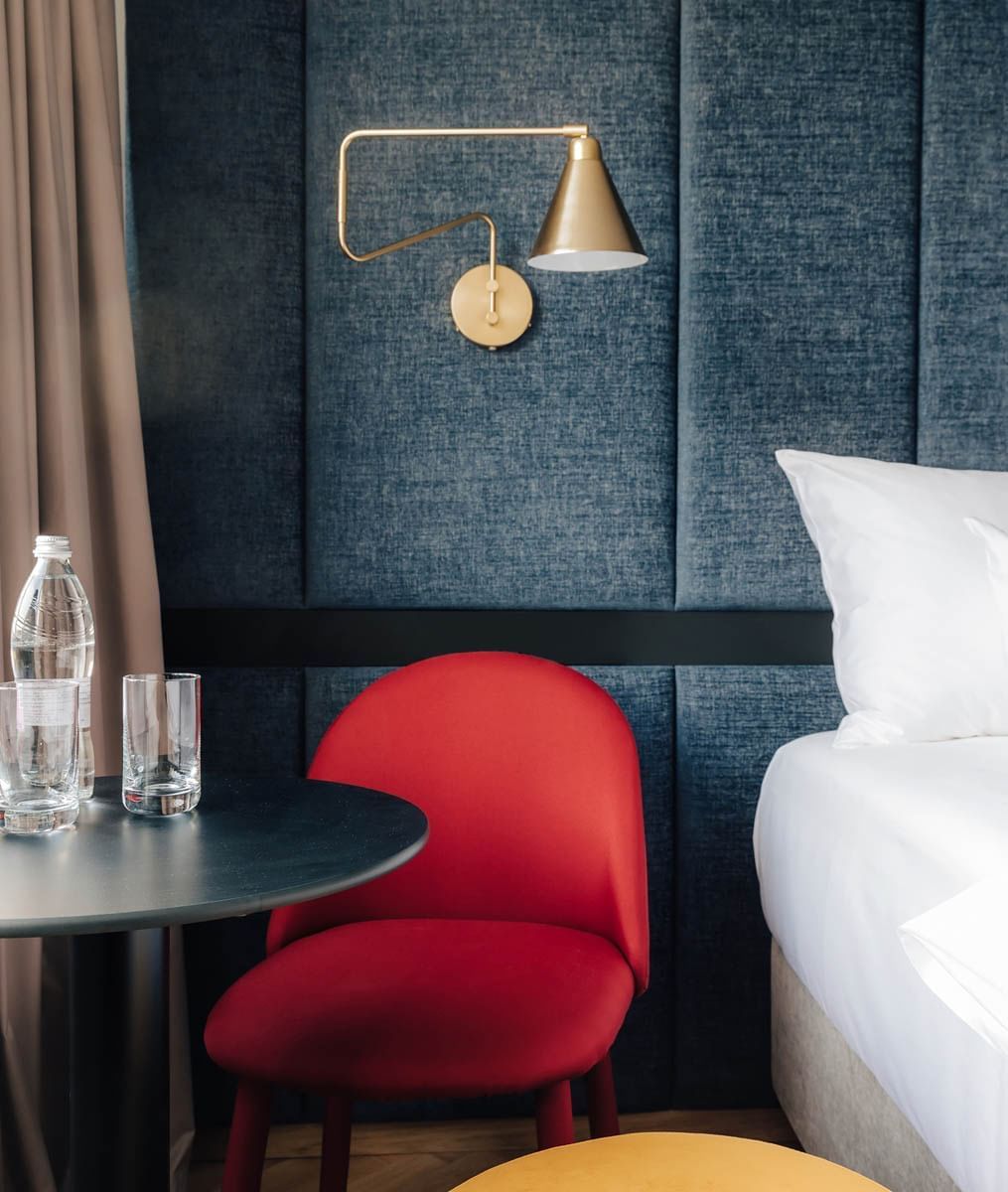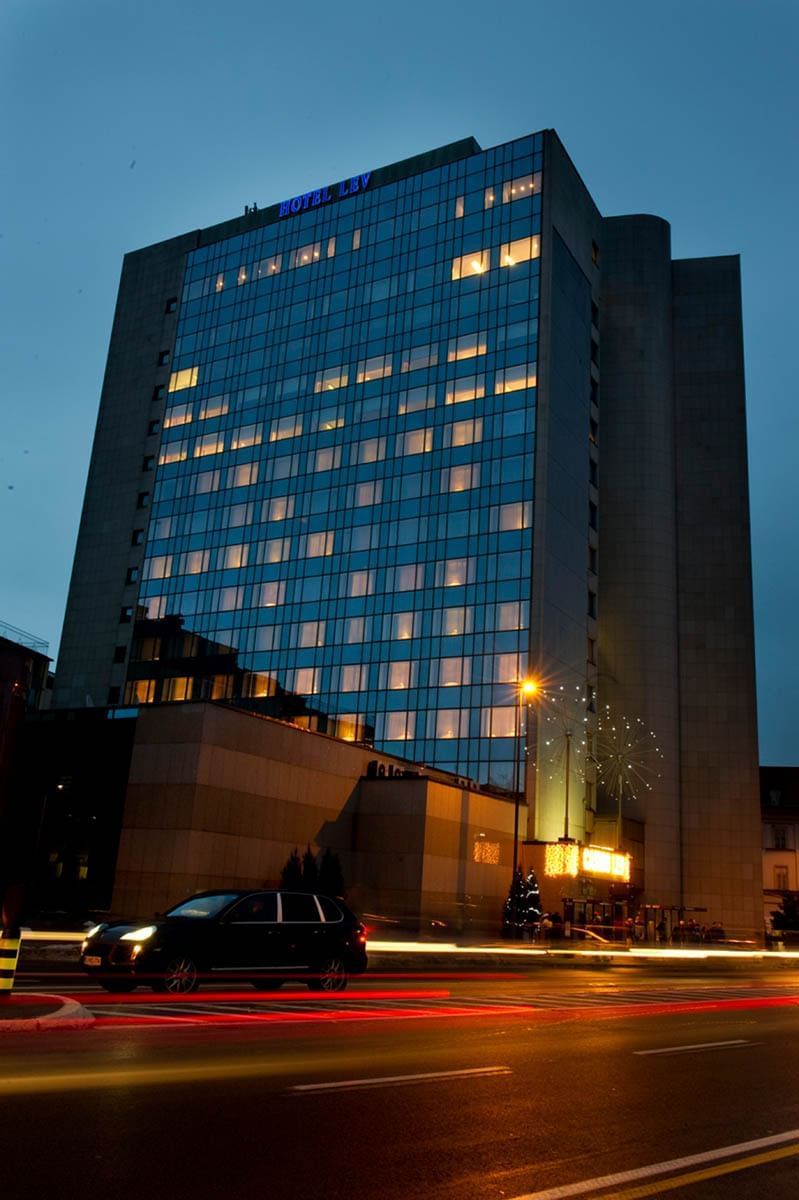 Modern-day comfort with a retro feel: this was the motto for the recent renovations at Hotel Lev. Bedrooms have been updated along with the other areas of the hotel to create an invitingly warm atmosphere of timeless elegance that nonetheless pays tribute to the history of the hotel. On the top floor guests can enjoy breath-taking views of the city, whetting their appetite for exploring the many attractions Ljubljana has to offer. Just a ten-minute walk from the hotel they can find the historic castle towering over the city's rooftops or head for the Dragon Bridge to admire the magnificent statute of a green winged dragon, the emblem of the city.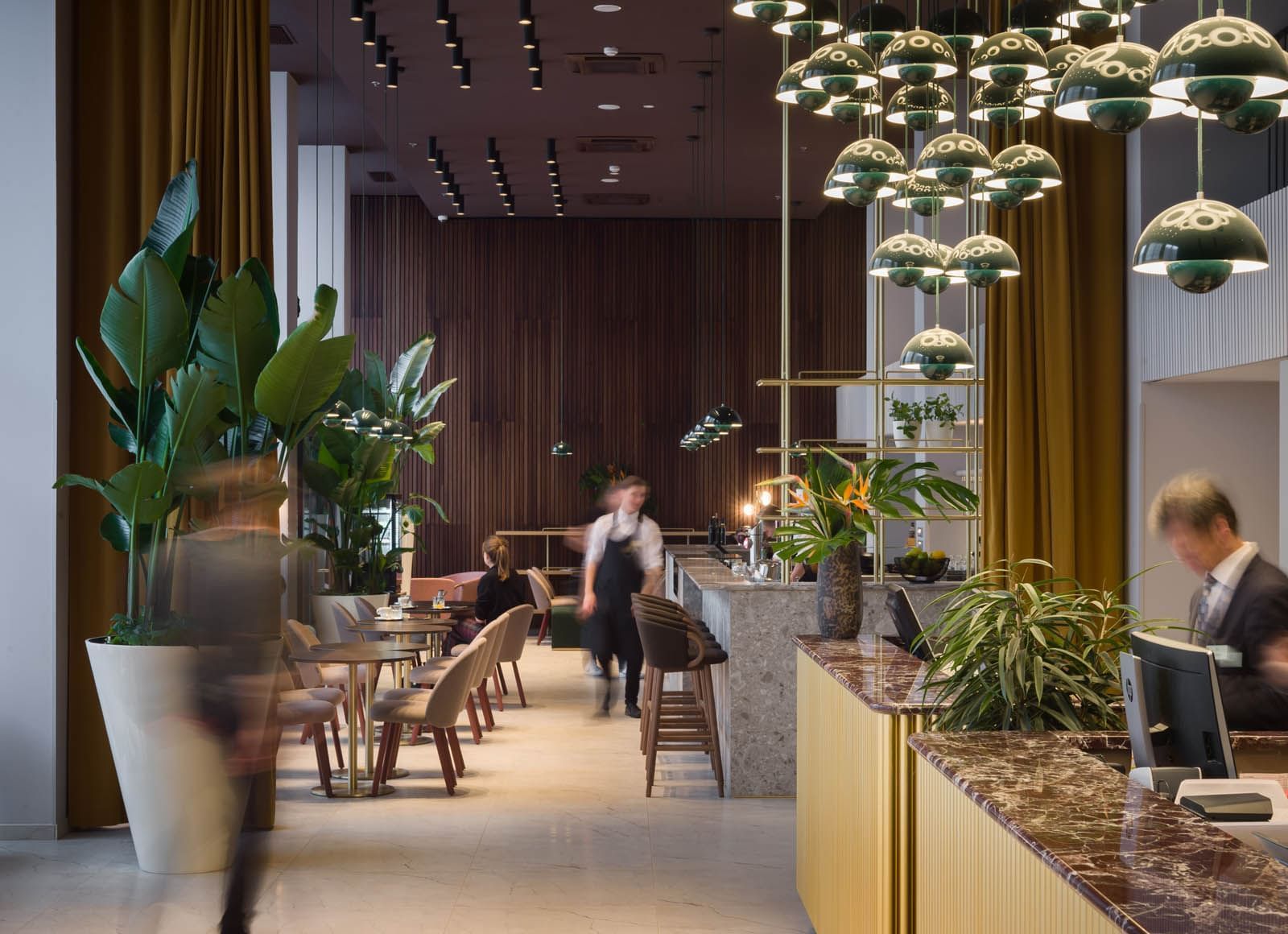 360 virtual tour
DISCOVER THE HOTEL LEV FROM INSIDE
We are aware first impressions are everything, which is why we invite you to experience in detail every corner, scenery and opportunity that our hotel has to offer.
Take a look at the photo gallery for Hotel Lev. See for yourself why it is one of the best hotels in Ljubljana and how contemporary design has been combined with a touch of retro to create a warm, vibrant atmosphere. There's always something going on here!