History and culture
A fascinating tourist destination
One of the hotel's key benefits is its location in the city centre, making Grand Hotel Union an ideal starting point for exploring the numerous tourist attractions of Ljubljana. The hotel is just a stone's throw away from the picturesque Old Town and Prešern Square, the main square in the capital, while the historic castle can be reached after a brisk 15-minute walk.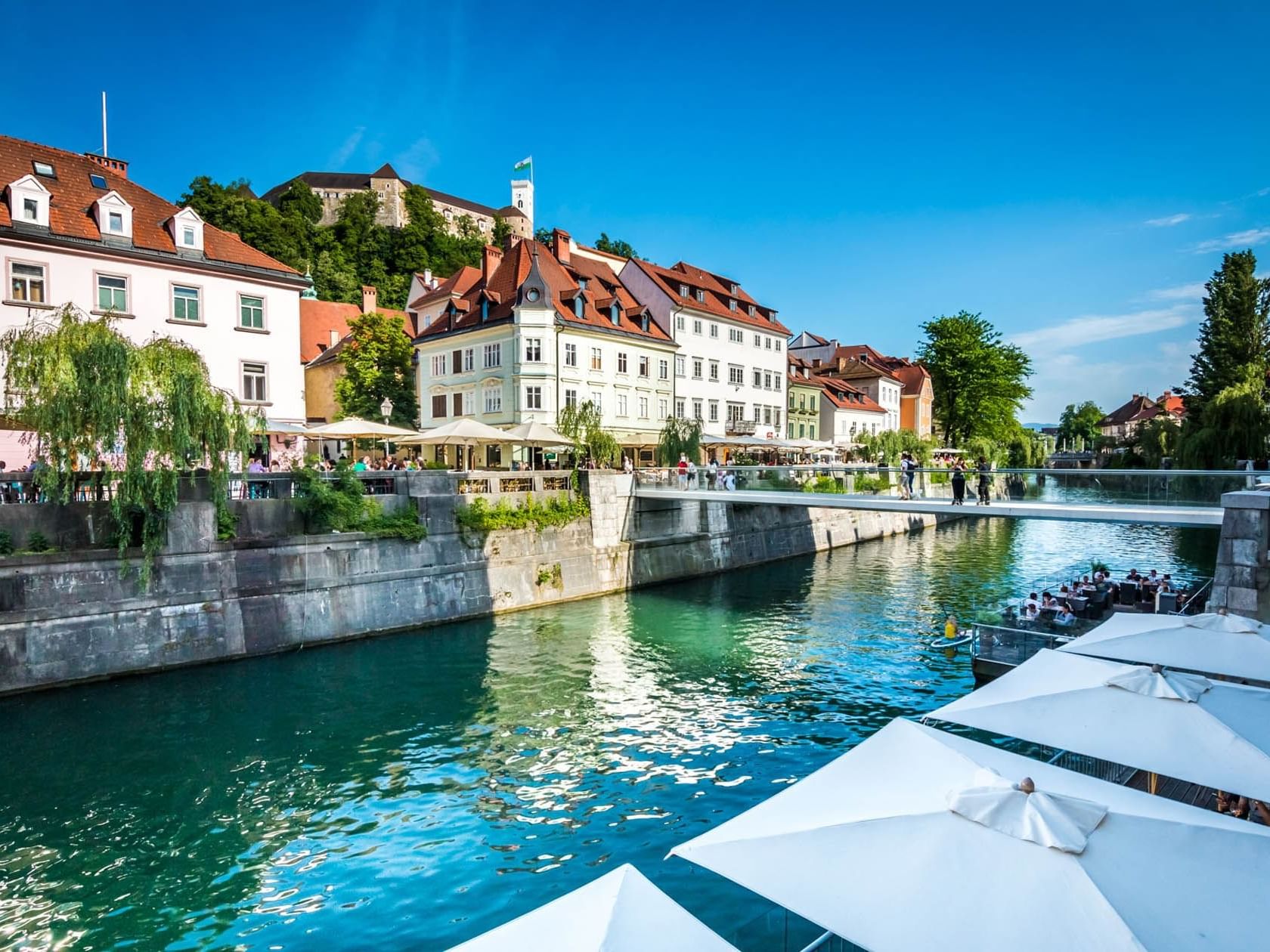 Old Town
A top tourist destination attracting over a million visitors a year with its picturesque cobbled streets. The Old Town offers visitors a range of different architectural styles as well as numerous fascinating monuments. Inconspicuous from outside, the city cathedral with its stunning Baroque interior is a must for visitors to Ljubljana.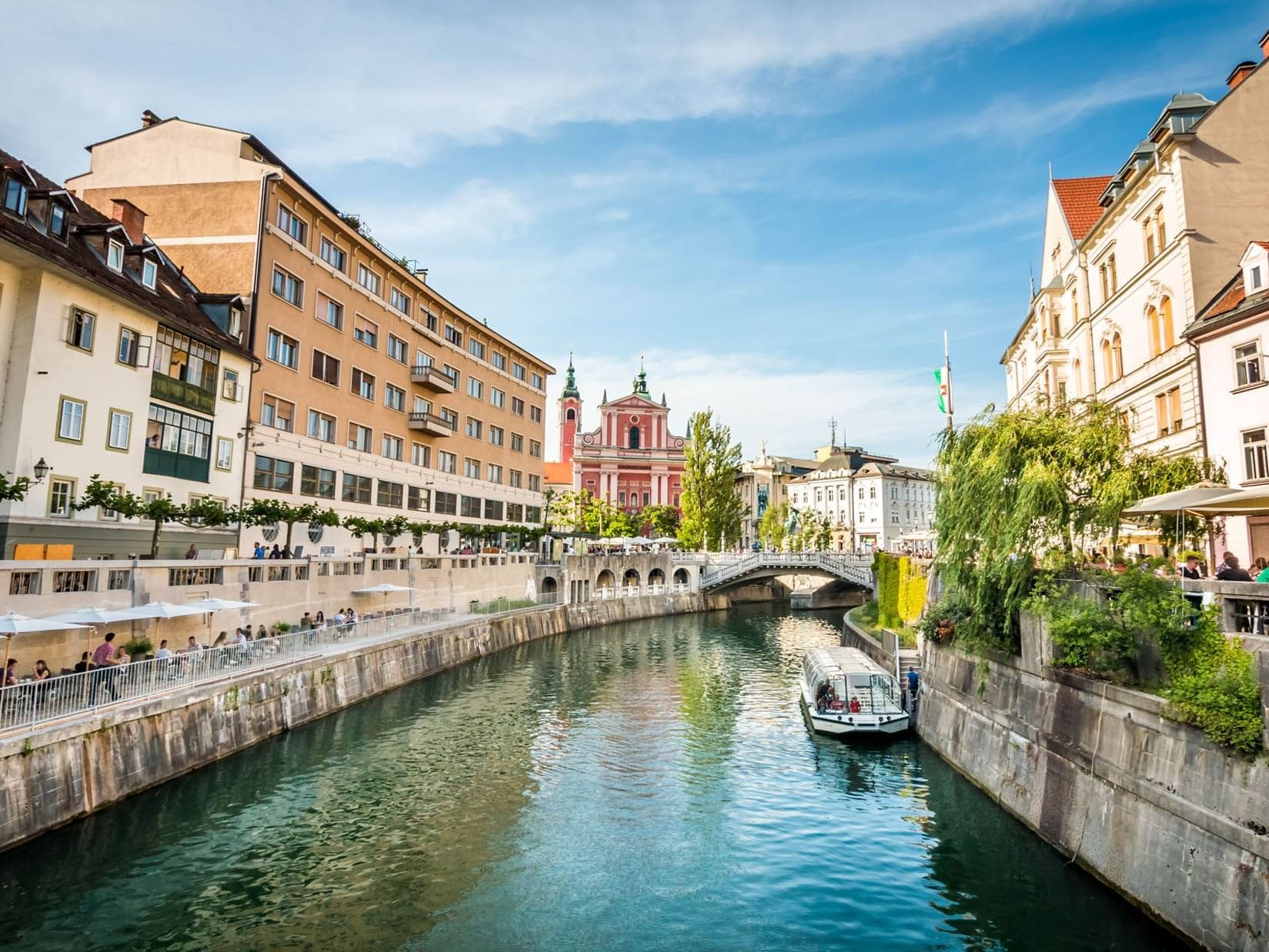 THE TRIPLE BRIDGE
Built between 1929 and 1932 to a design by architect Jože Plečnik, the Triple Bridge is a truly unique sight. A group of three bridges leads visitors over the river from the historical district to the more modern part of the city. Visitors can linger by its magnificent white balustrades, imagining all the historical figures who have passed this way over the years.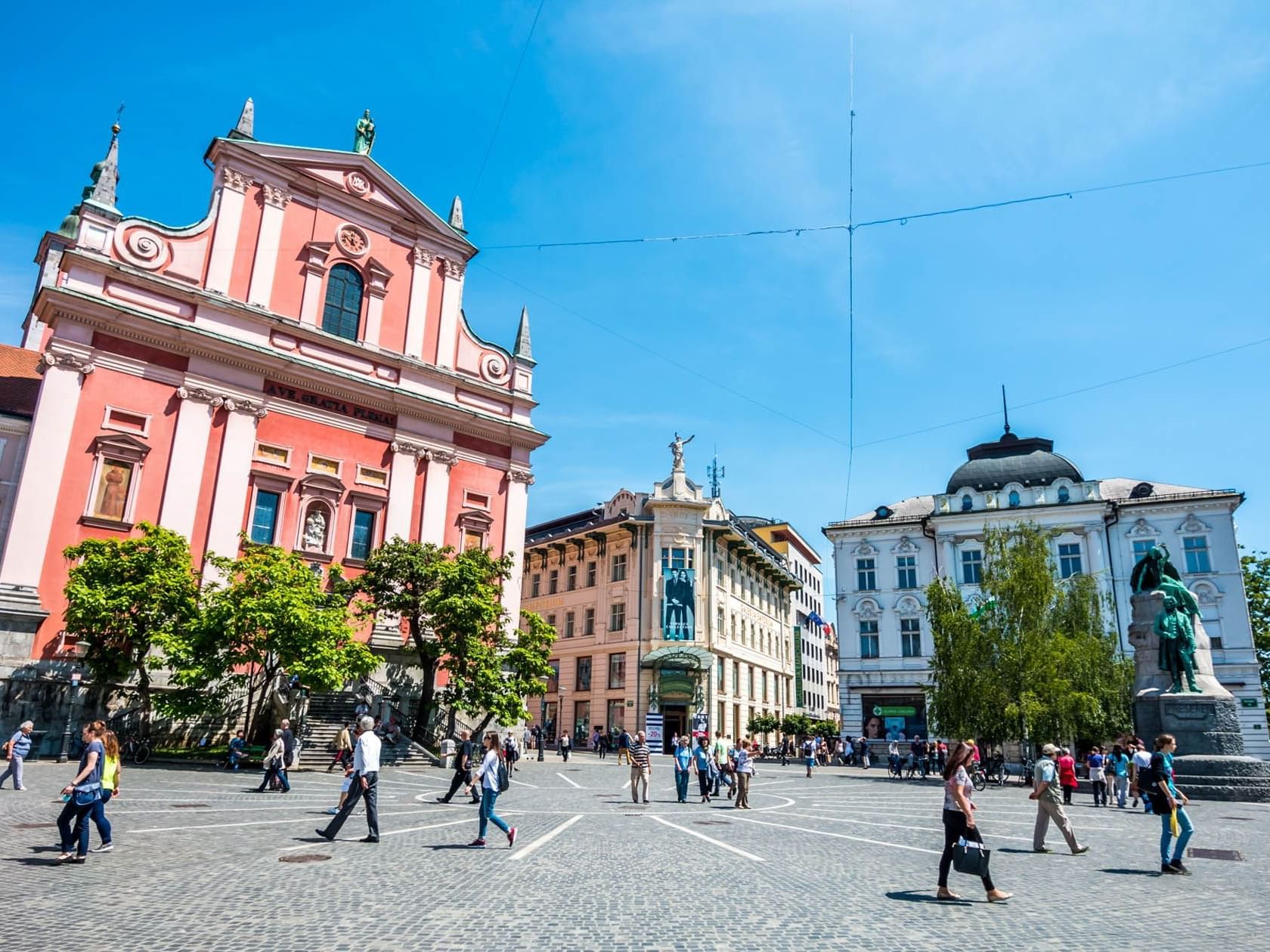 PREŠEREN SQUARE
This oval-shaped city square is a favoured meeting spot for tourists and locals. Admire the statue of Slovenia's national poet France Prešeren and savour the magnificent architecture of the elegant late 19th century buildings.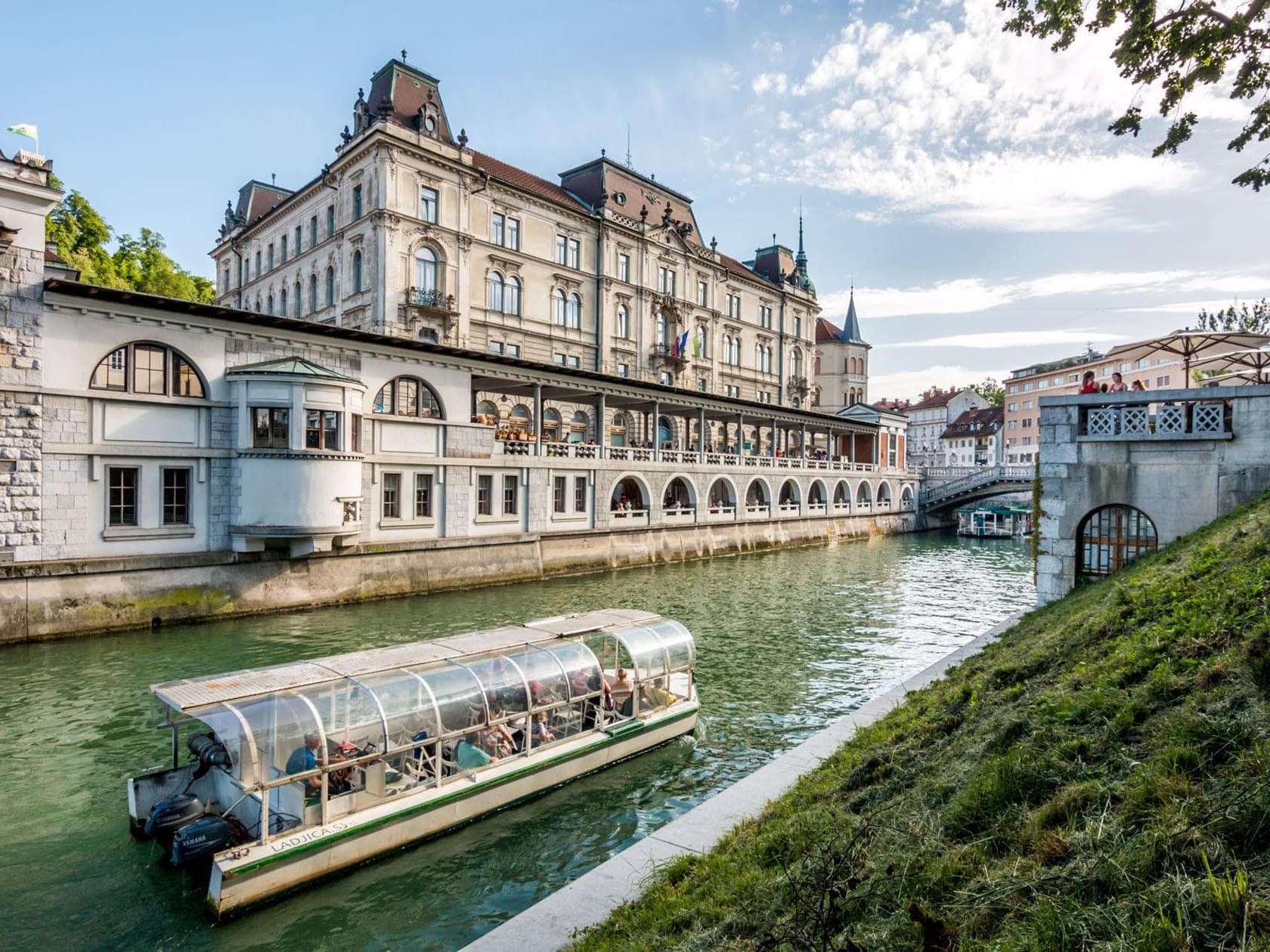 LJUBLJANICA RIVER
Visitors to Ljubljana can also opt to see the sights of the city on a boat cruise down the river. On disembarking they can stroll through Plečnik's colourful covered market, a series of small food shops along the riverbank.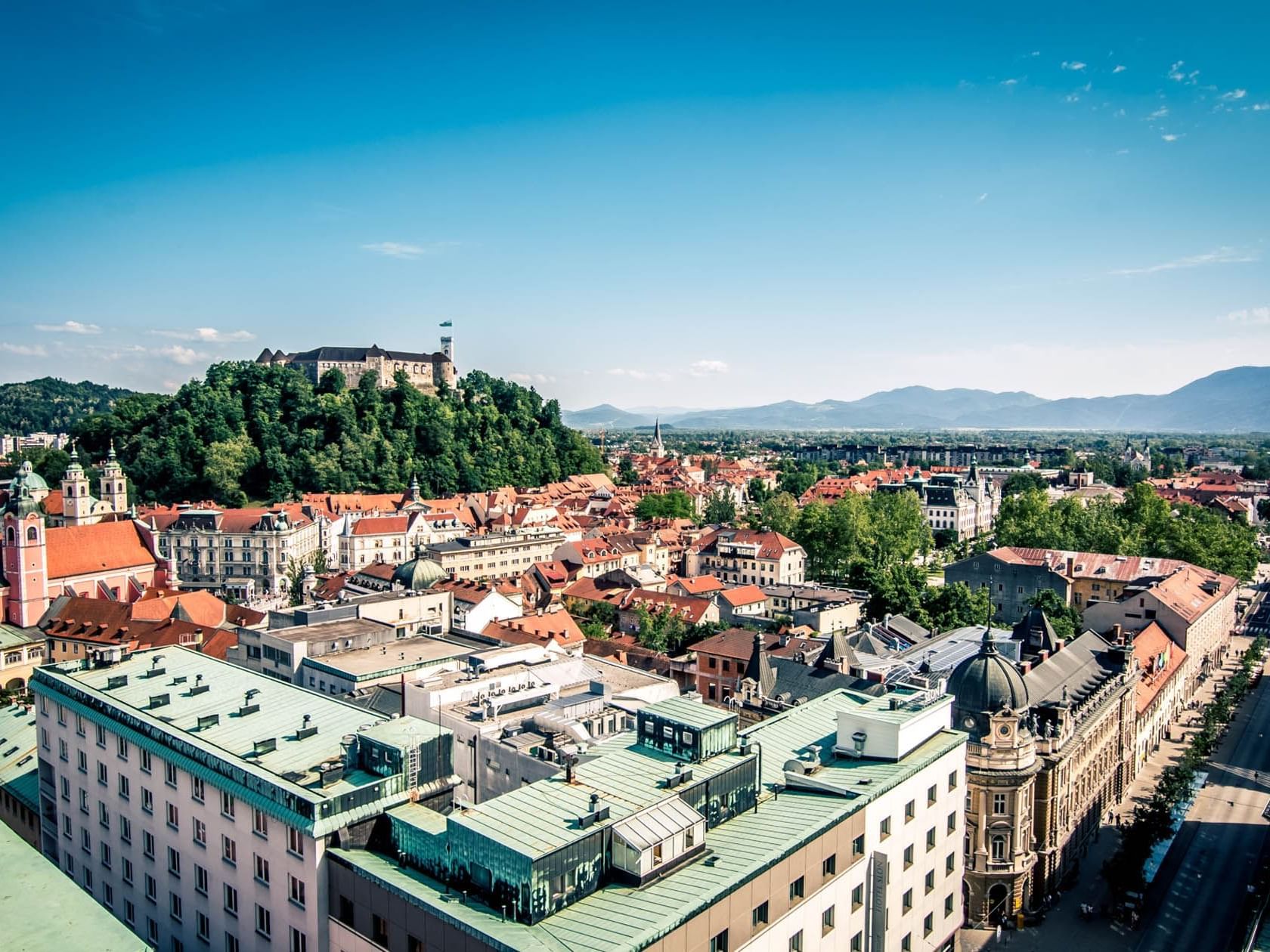 LJUBLJANA CASTLE
Dating back to the Middle Ages, the historic castle on its wooded hilltop offers a spectacular view of the town from the ramparts. The castle is served by a funicular for anyone unable to cope with the steep climb to the top. Once there, visitors can choose from a number of different attractions: a museum devoted to puppetry, an exhibition on Slovenian history or a 3D multi-visual describing the development of the castle over the years.