Union Café
OPENING HOURS
We are open every day from 10:00 a.m. to 10:00 p.m.
Breakfast is available from 7:00 to 10:00 a.m.
A history spanning 115 years and numerous societal transformations, a single meeting point for cultural figures, one venue for a multitude of fruitful debates. This is Kavarna Union. In spring 2022, the café reopened its doors in a renovated Art Nouveau design, ready to write a new chapter in an increasingly turbulent contemporary history.
A meeting point for cultural figures, intellectuals and bohemians
Since its opening in 1905, Kavarna Union has been a popular meeting place for the residents of Ljubljana. Throughout the 20th century, it was a favourite haunt of notable intellectuals, artists and bohemians. Café culture has more delicious stories and tempestuous human destiny than any other culture. Guests came to the high-ceilinged Art Nouveau café in Ljubljana to read newspapers, debate and play chess and billiards. It was considered a quiet and peaceful intellectual setting. We want this latest makeover to revive a part of this rich culture and restore the bourgeois vibe to daily life in Ljubljana. The updated Kavarna Union boasts a refined blend of traditional café ambience and modern café etiquette to create a range of opportunities for people to meet.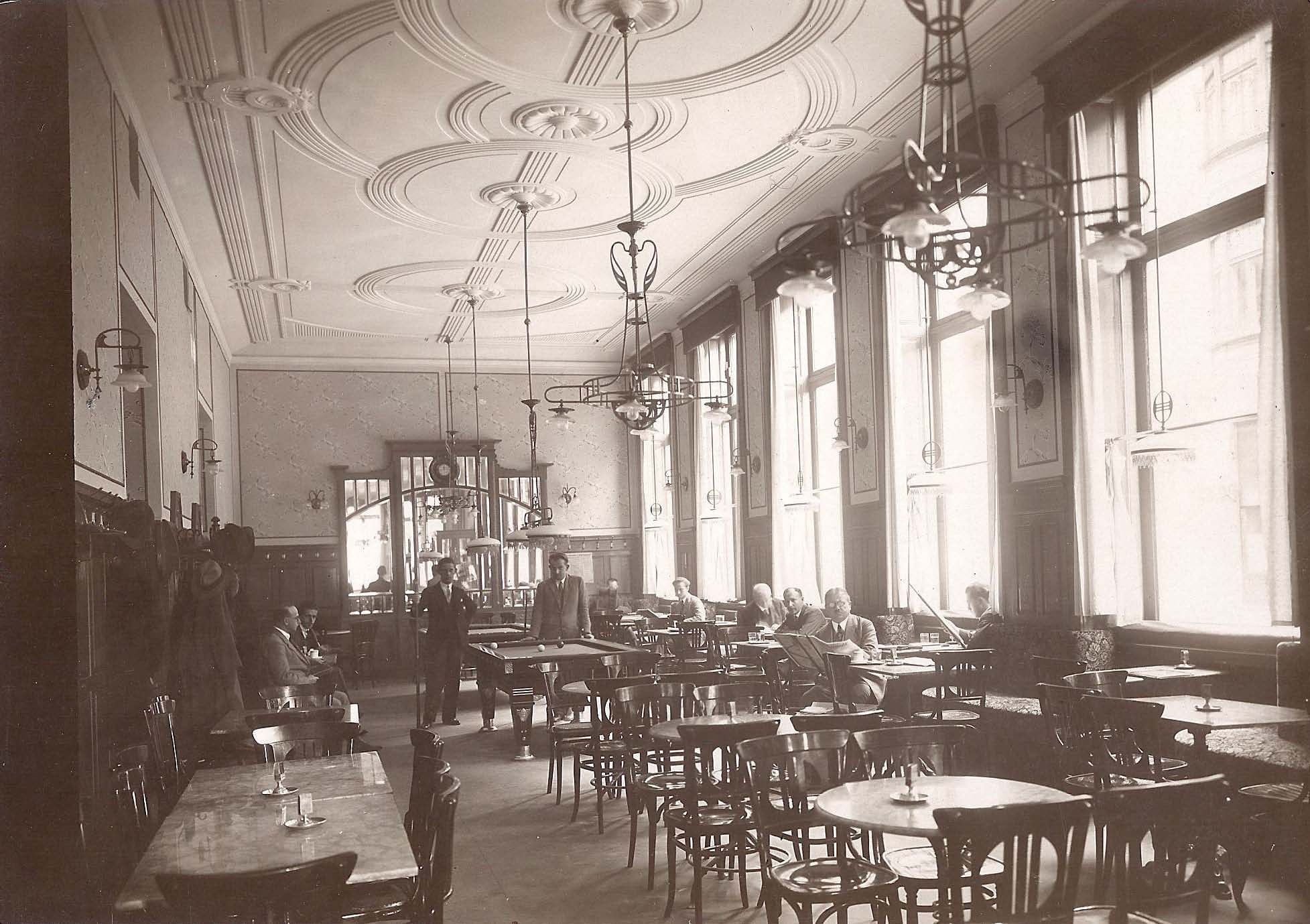 A café tailored to your needs
We all know that breakfast isn't just for the morning, and dinner isn't just for the evening. Our spring café menu includes delicious breakfasts, extended brunches, light lunches and dinners. Ljubljana residents and other passers-by will rub shoulders with hotel guests and vice versa. We want you to have many beneficial interactions. However, if you would like a more intimate experience, reserve a spot by using the link below.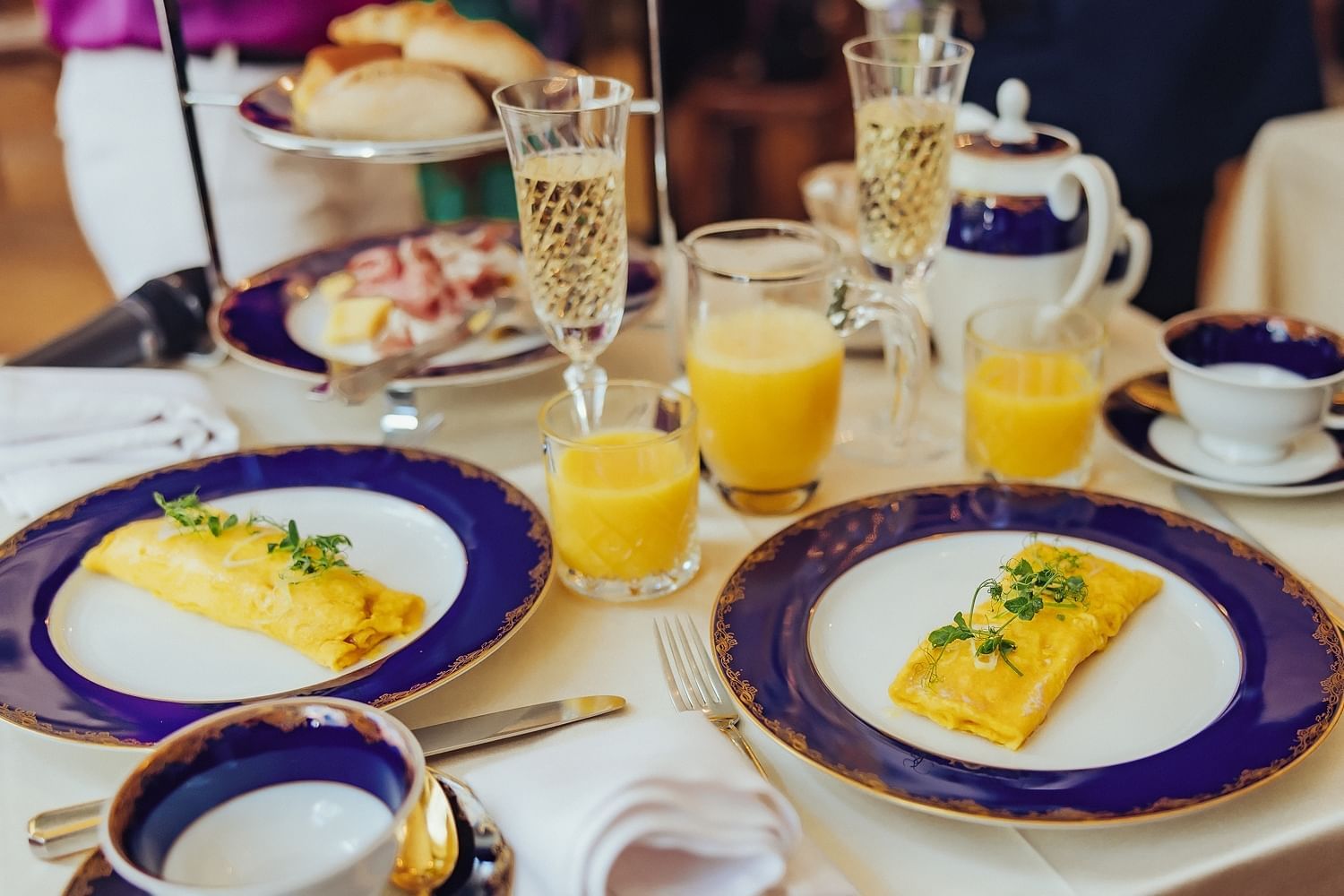 Art Nouveau renovation
The primary goal of the renovation was to modernise and extend the kitchen, allowing us to expand the culinary offer and refresh the café area. Under the guidance of architect Špela Kužnik, the original Art Nouveau period has been revived with a modern café twist. The original ceiling cornices and stunning chandeliers have been retained, floating in rows above guests' heads. The choice of primary colours drew inspiration from former Art Nouveau buildings around Ljubljana. The photo wallpaper at the café's entrance is a reproduction of a painting from 1900 by Spanish Art Nouveau painter Ramon Casas i Carbó.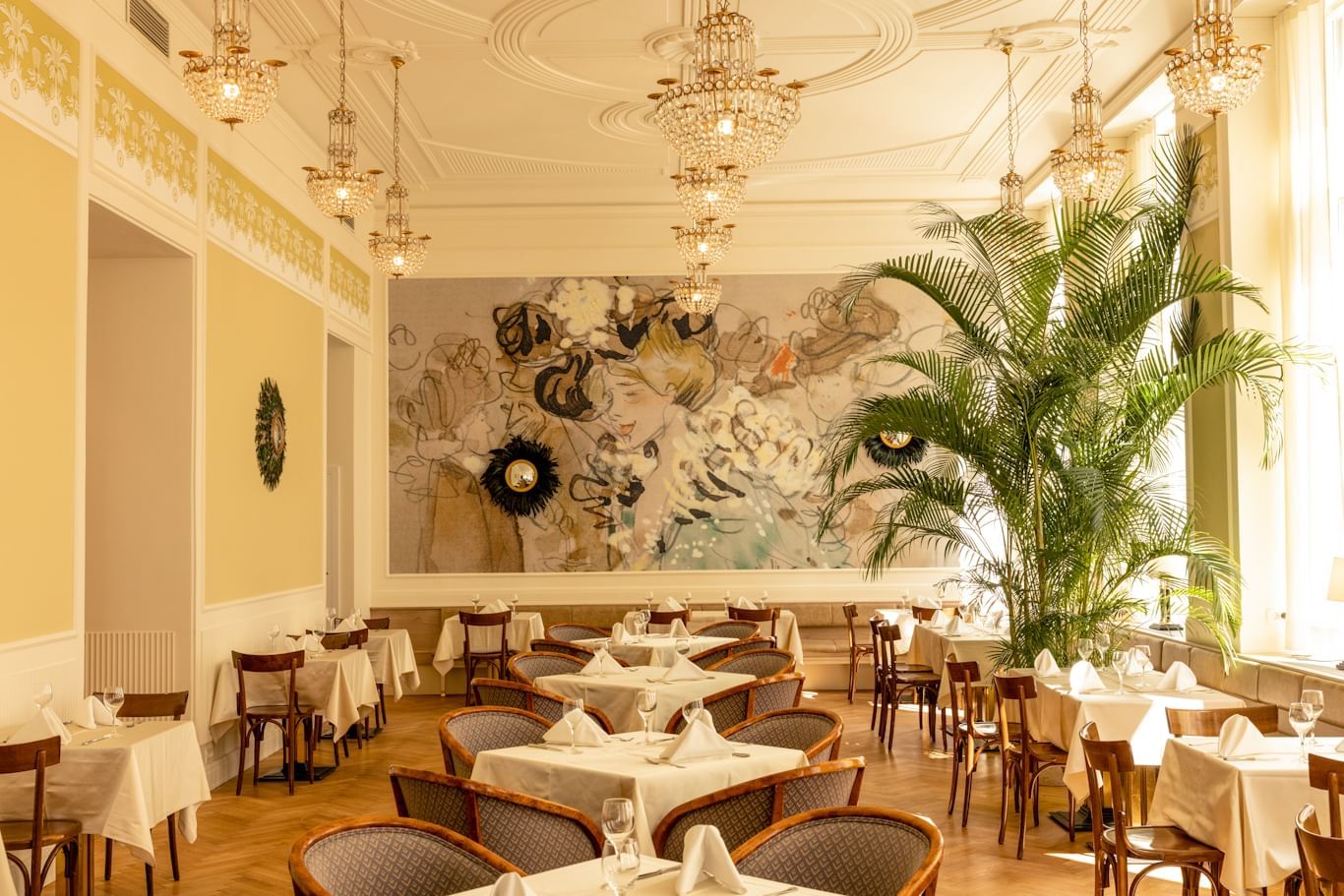 A true bourgeois café
Following in the footsteps of the world's finest hotel cafés, Kavarna Union has expanded its offer to include lunch and dinner. The updated culinary offer reflects Ljubljana's reputation as a gastronomic destination, giving tourists and hotel guests a taste of local cuisine. For residents of Ljubljana, it offers new ways to meet no matter the time: business breakfasts, endless brunches, light lunches and dinners. We boast a fine wine list and a wide selection of traditional Union desserts to snack on as while sipping your coffee. Tea lovers will find what they want on a long list of different teas that will elevate your tea party to a state of complete bliss.
Are you planning an event and want to hold it in the sophisticated ambience of our café? Of course, we also rent out space for press conferences, business and other meetings, book and product launches, and other events that can benefit from a café ambiance. For more information, please call +386 1 308 1198 or email event.sales@uhcollection.si.