Location
Central Hotel in Ljubljana
Central Hotel lives up to its name: it's in a top city center location in Ljubljana. You're staying where it all happens so you won't miss any of the action at this vibrant hotel. It's only 500 meters to Preseren Square and the unique Triple Bridge and you can visit the city's sights by foot - no extra costs for taxis.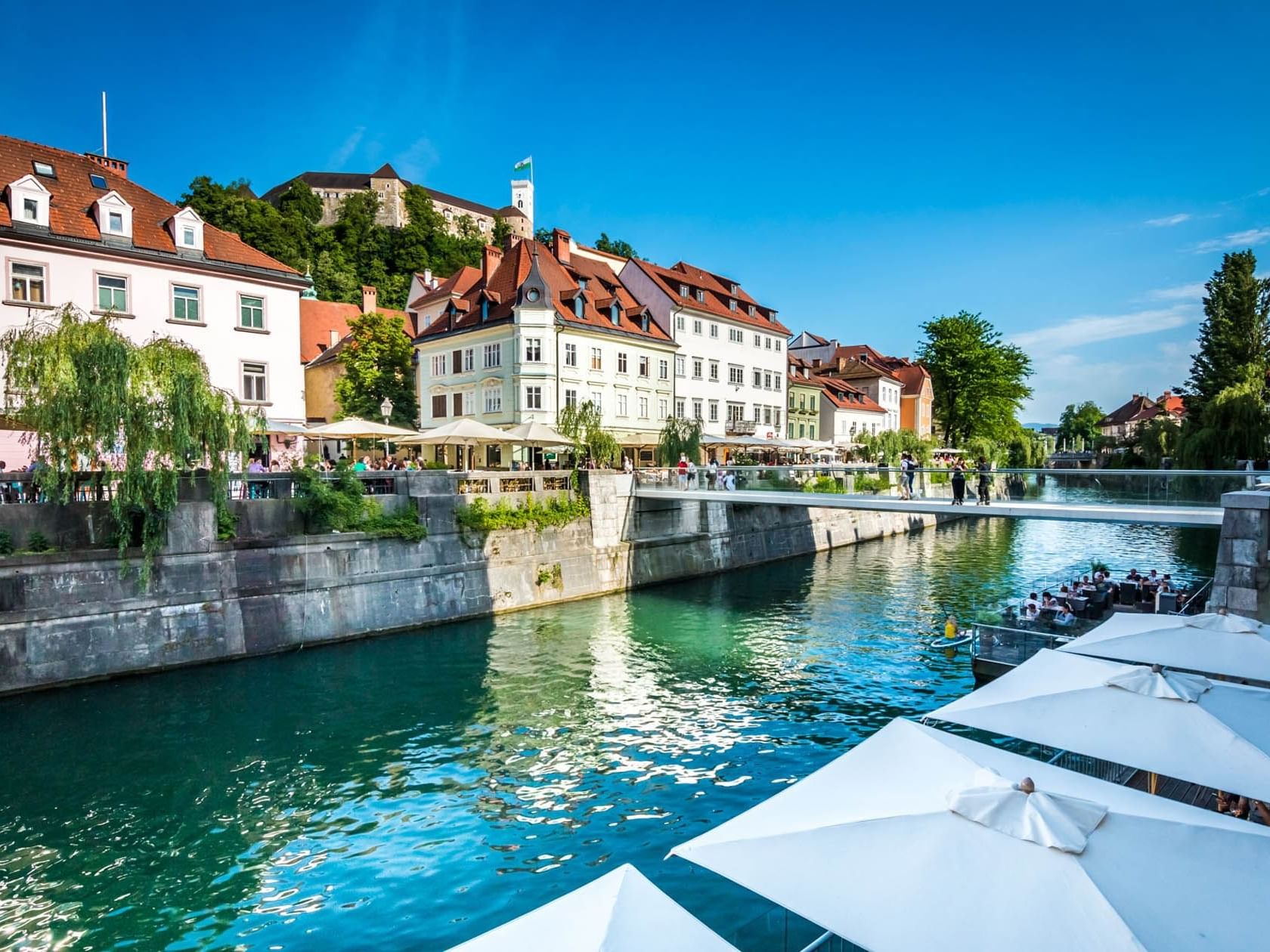 OLD TOWN
Cross the Triple Bridge and you're already in the old town. Stroll along the cobbled streets admiring the city's many monuments and sights such as the 18th century City Hall or the beautiful Robba Fountain. It's not by chance the Old Town attracts over a million visitors a year. And if you're flagging, just stop off at one of the numerous cafés and restaurants along the way.
More information

➜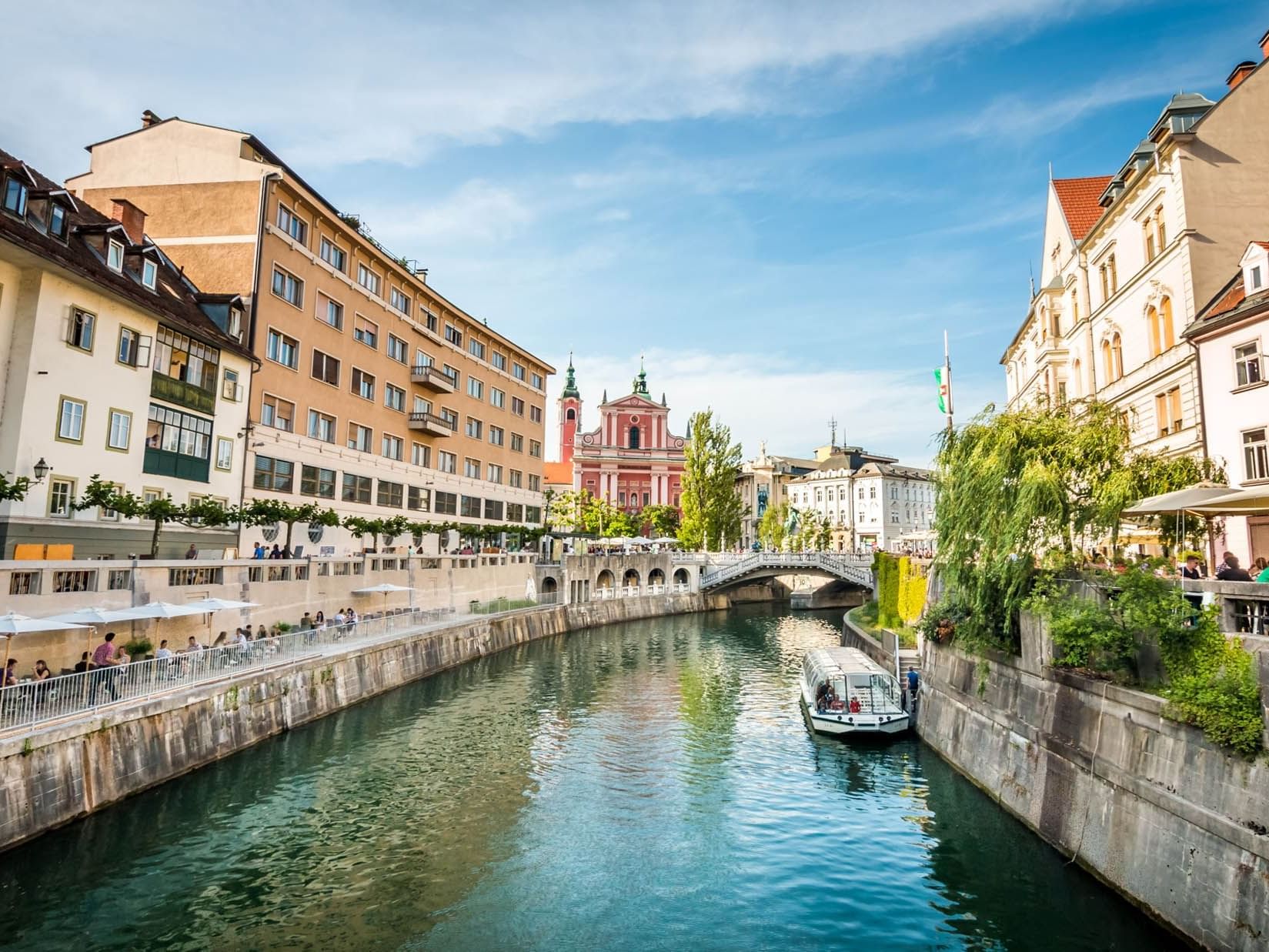 THE TRIPLE BRIDGE
Built around 1930, this unique monument is a must-see: The three prongs of this structure merge together into a single point in the old town. Lean over the sparkling white balustrades and gaze down at the romantic river Ljubljanica as it flows through the city. Perhaps you'll even fancy seeing the sights by boat.
More information

➜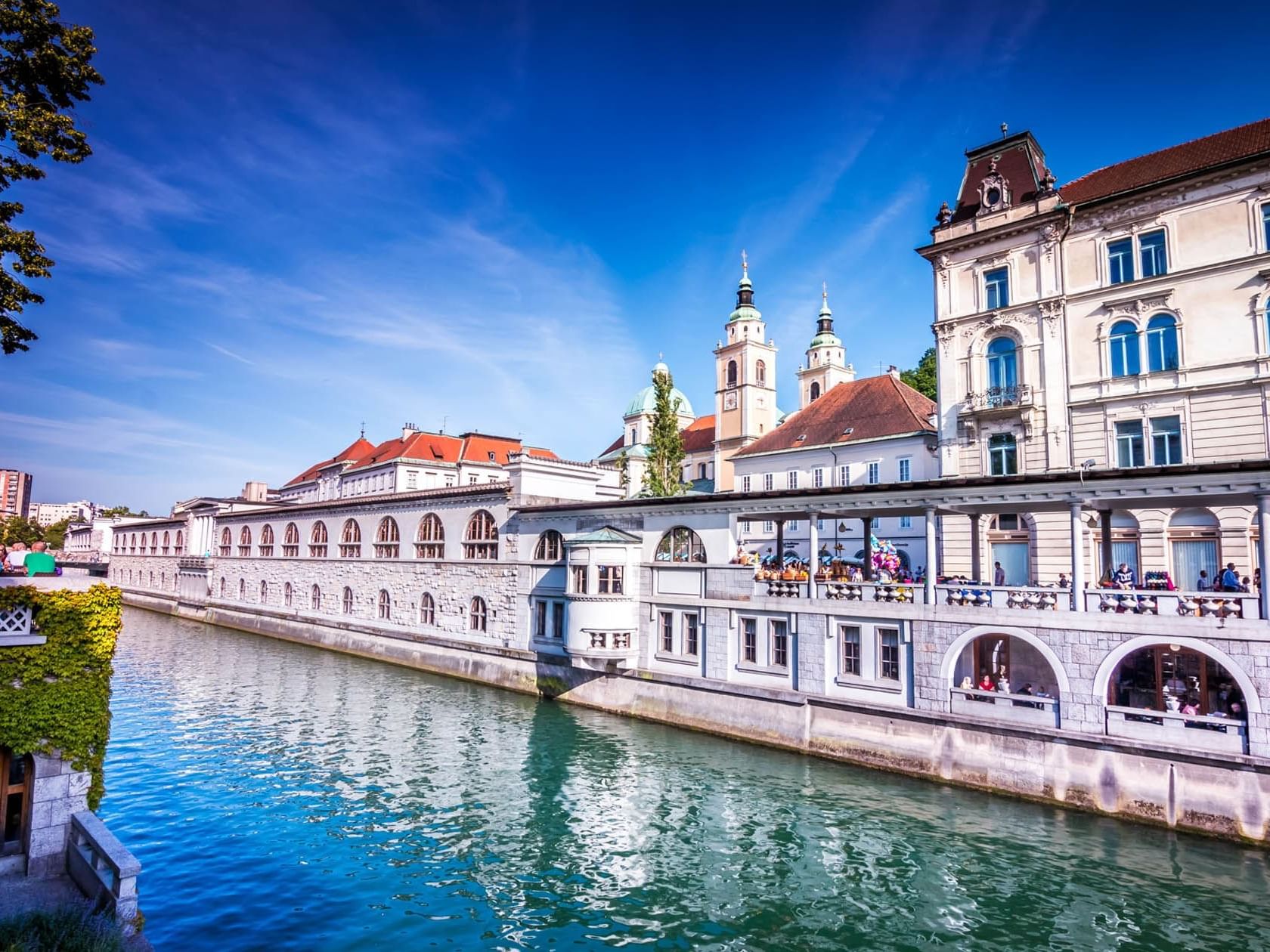 Central MARKET
A hive of color and activity, Central Market is where locals go to shop, savor and socialize. There is an open-air market, a covered market and a series of little food shops lining the river. These stores are known as Plečnik's Market after Ljubljana's famous architect Jože Plečnik who designed this part of the market. And while you're here, don't fail to sample some local produce at the many street kiosks, cafés and restaurants.
METELKOVA MESTO
Whatever you do in the city, don't miss Metelkova mesto, Ljubljana's center of urban culture on the site of an abandoned army base. Although you can visit by day to make the most of its alternative art scene, it's at night that this vibrant community really comes alive. People of all ages and backgrounds flock here to socialize at the many bars, hit the dance floor at the underground clubs and chill out in a relaxed setting of street-style graffiti and funky metal sculptures.
More information

➜
LJUBLJANA CASTLE
Towering over the city, visitors can't fail to notice the striking castle dating back to the Middle Ages. You can either get some exercise by climbing to the top or take the funicular to enjoy a breath-taking 360° view of the town. And that's not all - several museums await you here. Go on a guided tour, learn about the castle's history or look around the puppet museum. As there's also a café, you can make a day of it at the castle.

More information

➜