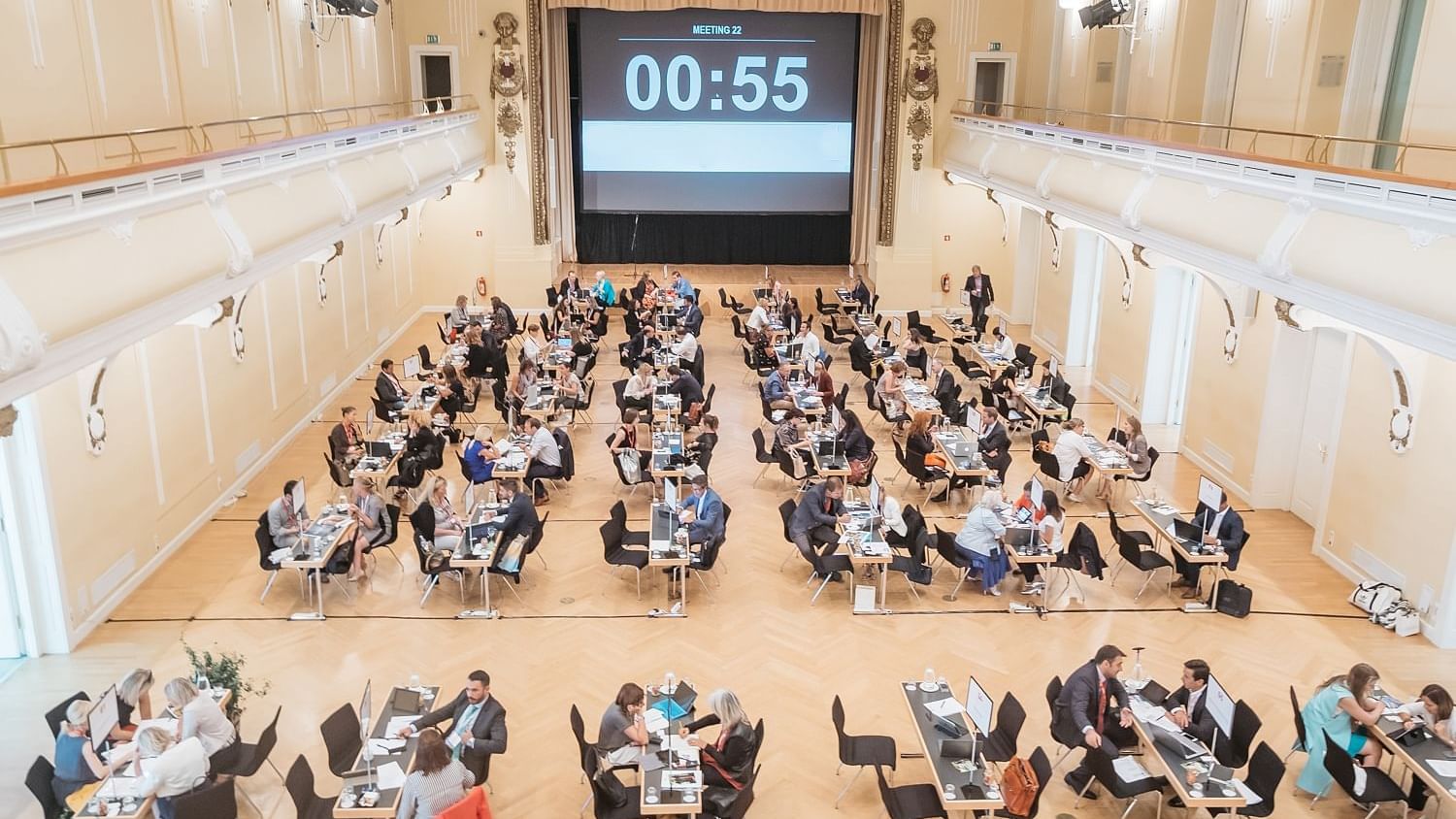 IF YOU'D LIKE TO KNOW MORE
What to Do in Ljubljana after Attending a Conference – Four Great Ideas
Even if you have come to the Slovenian capital on business, there are a lot of things to do and see during the free time you have while here. We have prepared a few tips on how to relax after a long day of meetings and conference obligations.
1. Complete relaxation in the spa centre of Grand Hotel Union Business – Sense Wellness
After a full day of meetings and conference events during the cold part of the year, a visit to the hotel's spa centre, Sense Wellness, is a perfect way to relax. Treat yourself to a massage, some swimming, or the sauna, and get ready for new business ventures in the spa's relaxing environment.
2. Local cuisine
Different seasons in Ljubljana offer different local specialties. Every Friday between March and October, you can enjoy a wide variety of dishes prepared by local and other Slovenian restaurants, which present their tasty treats as part of Odprta Kuhna ('Open Kitchen'), a weekly outdoor food market held in the Pogačarjev Trg square. A must-have autumnal treat are roasted chestnuts, which can be bought from numerous street vendors, and during the winter, mulled wine is all the rage.
3. Sports
If the best way for you to unwind is to get your heart pumping, you are kindly invited to the Fit City gym in Nazarjeva street in the city centre. If you, however, prefer to spend your free time outdoors, you can also enjoy some stand-up paddle-boarding on the River Ljubljanica during the warm months, or explore a bit of Ljubljana on one of its many jogging tracks, walking and hiking trails, or during a bicycle ride.
4. Learning about the Slovenian culture
In the city centre, there are several museums to choose from. You can visit the City Museum of Ljubljana, where you will learn about the history of the Slovenian capital, and if you are interested in the 20th- and 21st-century History, the National Museum of Contemporary History is the place to go. A short stroll away from the city centre towards the Tivoli Park will take you to the popular National Gallery, where you can have a look at the Slovenian artwork collections.
But before you go off exploring more about Ljubljana see our renovated conference spaces at Hotel Lev – TehnoLev and Karantanija Hall.
SHARE