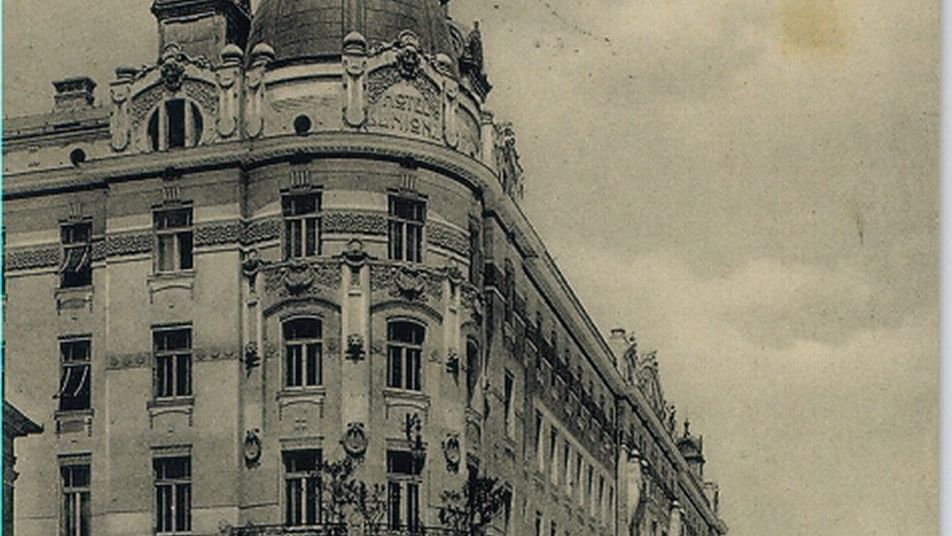 IF YOU'D LIKE TO KNOW MORE
Today marks 115 years since the grand opening of the Grand Hotel Union
It was October 28, 1905, when the design of the architect Josip Vancaš, executed by Viljem Tre, got its final look after 18 months. As the Grand Hotel Union was considered one of the largest and most modern hotels in the south-eastern part of Europe, its opening was celebrated for a week. Since then, the Grand Hotel Union has been considered the home of many world-famous names, events and travellers who want to taste something more than just the city's pulse in Slovenia.
There is a story behind history, and this time we have taken a closer look at what has been written about its architecture since its grand opening in the last century. When the curtain fell at the opening in 1905, the Grand Hotel Union was considered the largest building in Ljubljana, built of 2.75 million bricks, and needed as many as 30 iron carriages, 1,070 windows and doors and about 400 square meters of walls.
Grand Hotel Union, renowned as the most prestigious hotel of the time, had 120 rooms, several lounges and restaurants, a wine cellar, electric lighting, telephone, central heating, and a car garage. Guests then also had at their disposal so-called 'writing room' in which they could use a typewriter, and on Sundays, male guests could also afford a barber. All of the above was a real rarity exactly 115 years ago.
And if it attracted attention then because of its grandeur, visitors today adore it for its distinctive Art Nouveau style, and the many carefully crafted details that connect the Baroque part of the city with more modern, Art Nouveau buildings.
Times are changing, and just as the 100-meter-long facade of the Grand Hotel Union with its iron roof was once considered a real architectural achievement, today we are proud of the carefully finished exterior created under the influence of Viennese architectural trends. This is indicated not only by the decorative elements but also by the rounded pier corner with a dome, which today is considered the entrance to the Union Café, which is staged on numerous postcards and holiday 'Instagram' snapshots online.
Just as the exterior of the hotel has been fully preserved over the centuries, its richly decorated interior has been carefully preserved. The ceiling and chandeliers of the Union Café are completely unchanged, and you can also find original pieces of furniture that adorned the hotel rooms around the hotel. After renovations in 2002, the hotel's main lobby also shines in its original form.
In its more than one hundred years of existence, the Grand Hotel Union has made an important contribution to the political and social life of the capital and its wider region. Today, there are 111 elegantly furnished rooms and a range of conference rooms and lounges. It is considered to be the largest hotel conference centre in Ljubljana and, as in the past, it sets new milestones in the development of Ljubljana tourism.
SHARE