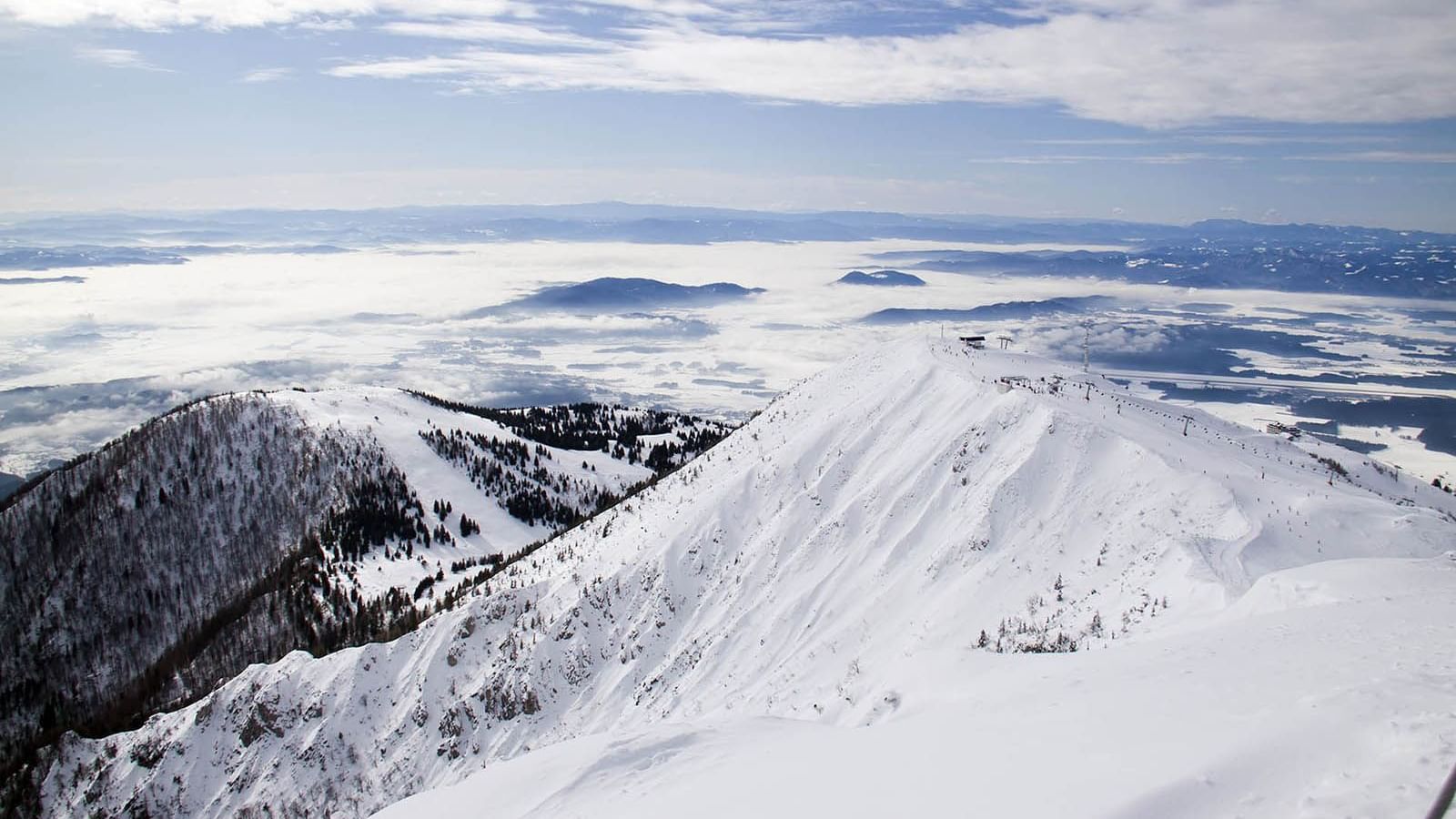 IF YOU'D LIKE TO KNOW MORE
The Joys of Winter
Although this winter there has already been some snow a few times, there seems to be no sign of snow in the lowlands, but even a short drive from Ljubljana can take you to the vast snow-covered slopes, which are not intended only for professional skiers, but also for families, friends or couples eager to have some fun and keen to get away from the crowds.
1. Night-time Sledding You can spend your day in the city, indulging in some mulled wine, traditional snacks and shopping, and then make the evening with your friends (or your better half) an unforgettable one with an adventure on prepared sledding tracks.
For more information see here.
2. Day-Time Sledding on Velika Planina If you prefer spending your evenings in the hustle and bustle of the city, there's also a slightly more 'ordinary' day-time option. Take a trip to the picturesque Velika Planina mountain plateau, where you will be welcomed by idyllic huts, Alpine dairy farmers, as well as a 2.4-kilometre-long track, which will provide plenty of fun.
More information can be found here.
3. Building Castles in the Air... ...can soon become a reality. Every beginning of the year, the Slovenian region of Koroška holds an event called the Snow Castles of King Matjaž, where you can join children and test your skills in building fairy-tale ice castles.
Learn more here.
4. Snowbiking If you are one of the people who love trying their hand at something new, you can spend a day snowbiking. The only must-have? Love of adrenaline-fuelled activities! For more information have a look at the website.
5. Cross-Country Skiing in the Logar Valley The Logar Valley (Logarska dolina) is considered one of the most picturesque parts of Slovenia and you can imagine how idyllic it looks when it is covered in a snow blanket. A cross-country skiing track is prepared and equipment is available.
More information can be found here.
6. Skiing The ski resort closest to Ljubljana is Krvavec, but there are a number of other options: you can make your way to the Kanin Ski Centre (and its Italian counterpart, which Kanin is connected to), to the Mariborsko Pohorje ski resort or any of the smaller ski slopes or resorts. For more information contact the hotel reception.
While we are talking about winter, continue reading our blog to see What Is the Difference between Saint Nicholas, Santa Claus and Grandfather Fros.
SHARE