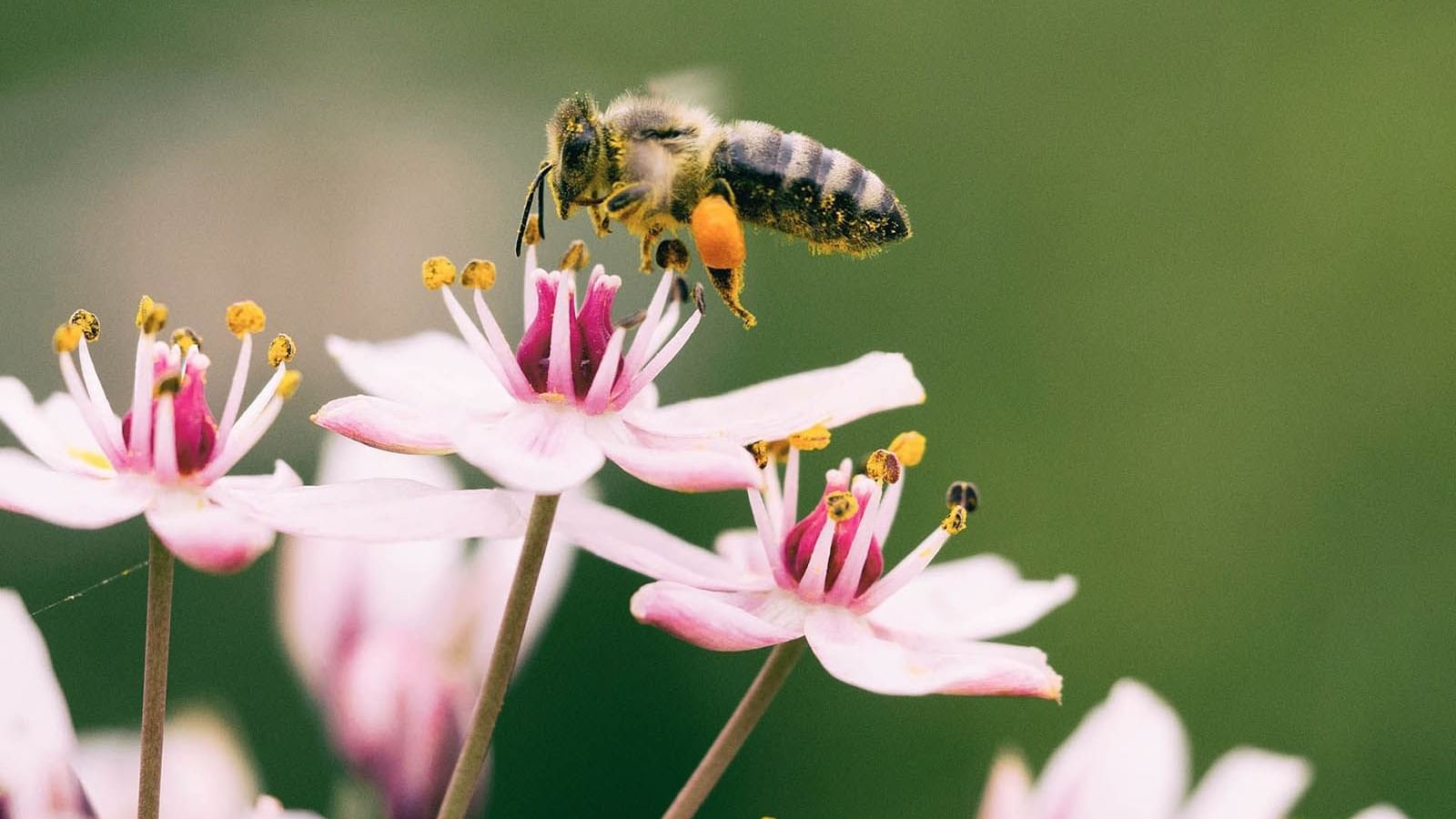 IF YOU'D LIKE TO KNOW MORE
Slovenian Indigenous Plant and Animal Species
Slovenia is well-known for its great geographic and cultural diversity, as well as a wide range of local specialties, but did you know it is also rich in fauna and flora?
It boasts no fewer than 3,119 indigenous plants and 18 registered indigenous animal species, which undoubtedly make it a biodiverse country.
Speaking of plants, Slovenia has four different floral areas, namely the Mediterranean, the Illyrian-Dinaric, the Pannonian and the Central European-Alpine floras. One of Slovenia's most widely known plant species is liverleaf or Hepatica nobilis, a very common plant in Slovenia, which can be easily identify by its numerous blue flowers hiding hairy three-lobed leaves. Another common plant is dog's-tooth-violet (or Erythronium dens-canis) with a solitary lilac-pink flower and brown-violet spotted leaves.
As for Slovenian indigenous animal species, there are fewer of them than plants, but they may be much more recognisable than their plant counterparts. One of Slovenia's most special animals is the Lipizzan horses – a breed that originates from the Slovenian Karst (where the stud farm is still located even today) and dates back to 1580. Owing to their rich history, the Lipizzaners are nowadays one Slovenia's symbols and are also featured on the Slovenian twenty-cent euro coin.
Although Lipizzaners are recognised by their white colour, they are not actually true white horses. They are born dark (almost black) and then they turn grey and eventually completely white with age. Their depigmentation is so intense that they turn completely grey at the age of seven.
Apart from the Lipizzan horses, there are a number of other indigenous Slovenian animal breeds, such as sheep, goats, pigs, hens, fish, dogs and bees, which are alongside the horses also considered one of Slovenian symbols. Beekeeping is one of Slovenia's oldest traditional trades, so it comes as no surprise that the Carniolan honey bee is the only bee species protected in the European Union.
An increasingly popular choice for Slovenian gourmands is the meat of the Krškopolje pigs, which originate from the south-eastern part of the Slovenian region of Dolenjska. Food lovers are excited about the Krškopolje pork because of its high quality – it has much better consistency and marbling than conventional pork.
And if you are a culinary aficionado, you will, during your stay in Slovenia, certainly come across the Soča trout (also called marble trout) found in the Adriatic Sea basin or in the Soča River, which it was named after. Although considered to be a green country, even Slovenia has been affected by global pollution and the Soča trout is now one of the most endangered fish species in Slovenia. In the wild, the Soča trout can be told apart from non-indigenous trout species based on its size, as it can grow up to one metre in length.
And speaking of animals, there is another kind that simply needs to be mentioned – dogs. Slovenians love dogs – possibly for a good reason because as early as several centuries ago Johann Weikhard von Valvasor's famous work The Glory of the Duchy of Carniola included a description of strong and fearless dogs that were bred along the River Pivka in Slovenia. Based on what was written by Valvasor, experts are nowadays convinced that these dogs are a Karst shepherd breed native to Slovenia. Karst shepherds are considered highly intelligent dogs, which quickly capture the hearts of many a dog lover by gazing at them is a friendly (and somewhat sad) way.
Now that you know all about the plants and animals you can see in Slovenia, it's time to visit. Stay in the heart of Ljubljana, make your reservation at Central Hotel!
SHARE