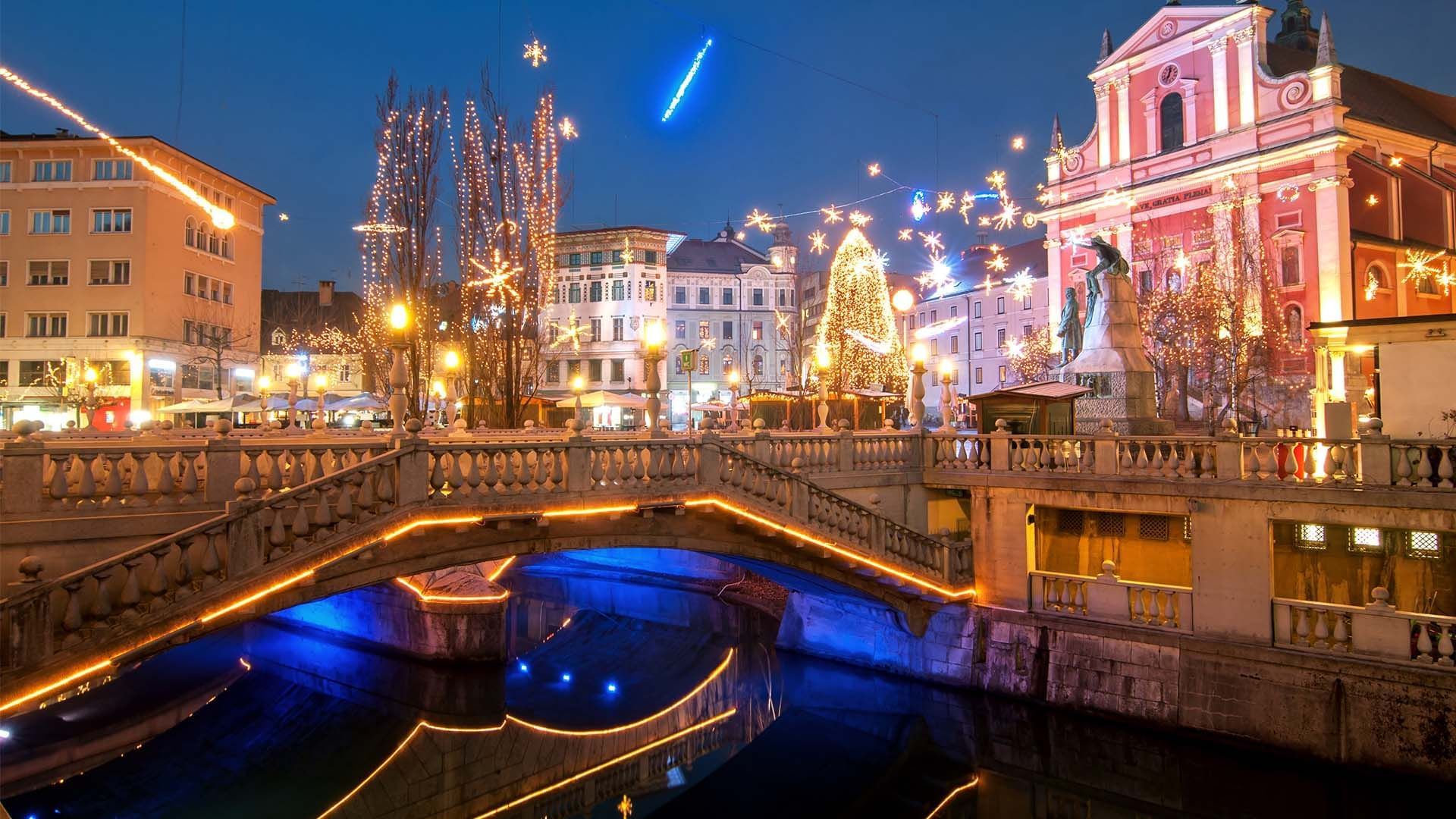 IF YOU'D LIKE TO KNOW MORE
Ljubljana's Must-See Festive Season Events
Christmas Market
29 November 2019−5 January 2020
Where: The Ljubljana Old Town
In Ljubljana, December is a season of drinking mulled wine in the Old Town and strolling around the Christmas market stalls, where every lover of hand-crafted goods, culinary treats and beautiful knick-knacks will find something to his or her liking.
St Nicholas' Fair
3−6 December 2019
Where: Prešernov trg (Prešeren Square)
Around St Nicholas Day, when the first of the December's gift-bringers comes for a visit, Ljubljana's festive season stalls will be filled to the brim with sweets and other treats traditionally gifted to children by St Nicholas. Another perfect opportunity to get some Christmas gift ideas, find some souvenirs, or do some last-minute shopping.
St Nicholas' Procession
5 December 2019 at 17:00
Where: Krekov trg (Krek Square)
Like every other December, children will get to meet St Nicholas. He will be accompanied by all sort of companions, including the hairy devil Krampus, the devils and a choir of angels, who will be handing out fruits and sweets to children.
Traditional Christmas Concert in front of the Ljubljana Town Hall
24 December 2019 at 17:00
Where: in front of the Ljubljana Town Hall
Every year, the locals gather in front of the Town Hall to listen to the traditional Christmas concert. This year's programme has not been made public yet, but this is by all means an event not to be missed.
New Year's Eve Celebrations in Ljubljana
31 December 2019
Where: Kongresni trg (Congress Square), Trg francoske revolucije (French Revolution Square), Mestni trg (Town Square), Pogačarjev trg (Pogačar Square)
On the last day of the year, various venues around Ljubljana offer all sort of interesting events, which makes the New Year's Eve celebrations in Ljubljana an event that appeals to just about any taste. Make sure to wait for the grand finale: the fireworks from the Ljubljana Castle at midnight.
If you'd like to get ready for the New Year's Eve festivities and have good rest afterwards just a few steps from Ljubljana's main venues, book a package deal at Grand Hotel Union.
SHARE