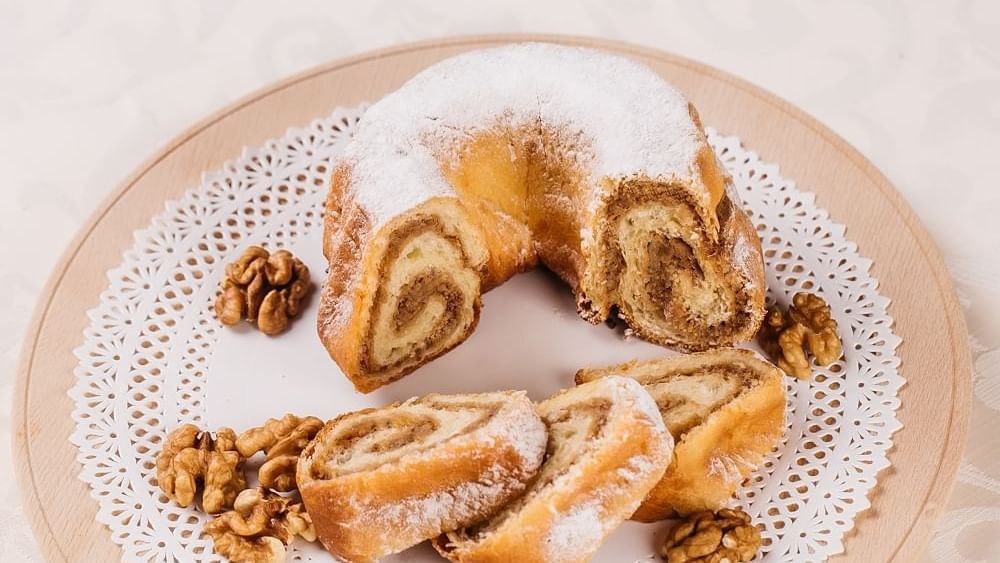 IF YOU'D LIKE TO KNOW MORE
Lesser-Known Slovenian Traditions
Compared to other European countries, Slovenia is a very small country, however, it boasts a wealth of cultural traditions that are still very much alive even though the times have changed. We have picked a few of those Slovenian traditions you may not be familiar with.
The 1 May Bonfire
On the last night in April, it is customary to light bonfires that have a completely different meaning that the bonfires built on summer evenings or during winter days. In the past, bonfires were supposedly used to help the sun warm up and shine at full strength, whereas today Slovenians build spring bonfires as an excuse (so to speak) to get together and less so to give nature a hand. In 1890, 1 May became the International Workers' Day, hence the custom of building bonfires is nowadays (at least to some extent) connected with the attention devoted to labourers and their rights.
Name-Day Celebrations
Name day is a personal holiday celebrated on the day of a saint, who in the past influenced the choice of the name – in fact, in the past each newborn way baptised the name of the saint whose name day was on the newborn's day of birth, or the name of a well-known saint whose name day was closest to the newborn's birthday. Back in the day, the name day was considered a more important holiday than one's birthday, but in spite of this it was celebrated very modestly.
Slovenian Wine Queen
Not only does Slovenia have plenty of woodland, there is also no shortage of vineyards. Some time ago, this led to the idea of selecting a Slovenian wine queen, whose responsibilities would include promoting Slovenian wines both in Slovenia and elsewhere. Each year, winemakers thus choose a new wine queen, who is supposed to be young (and, according to some rules, also single) and knowledgeable about the Slovenian wine culture.
St George's Day Celebration in Bela Krajina
St George's Day Celebration in the Slovenian region of Bela Krajina is the oldest folk festival in Slovenia, dating back to 1964. Various events, workshops and lectures are organised with the aim of preserving the Bela krajina dance, song and musical heritage, as well as bringing various international folk artists to this part of Slovenia.
Easter Traditions
Easter is an important holiday for all Christians. In Slovenia, it is mostly connected with the end of Lent and all sorts of different culinary delights enjoyed by Slovenians on this particular day, including Easter ham, sweet Easter bread, horseradish and potica (a nut roll – Slovenian traditional cake). And children make sure there are colourful Easter eggs on every table as well.
One of hotels in the Union Hotels Collection that has tradition in its core is the legendary Grand Hotel Union, which first opened its doors in 1905. Read more about it!
SHARE