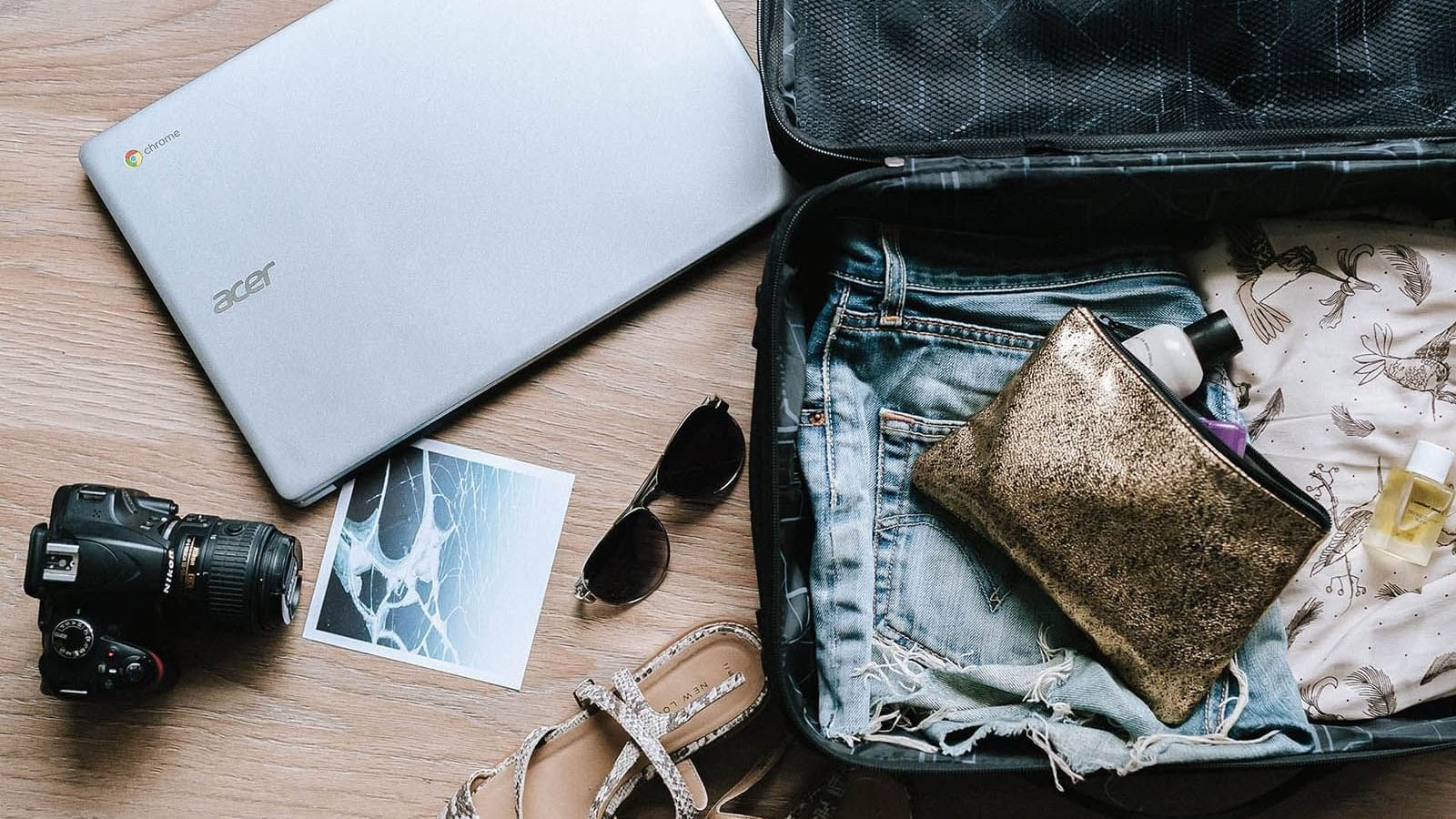 IF YOU'D LIKE TO KNOW MORE
Five Best Tips and Tricks that Turn Packing into a Game of Tetris
If you travel a lot, you definitely know that packing can be a veritable art. To help you make sure your next trip kicks off in the best possible way, we have prepared five useful tips on how to pack your suitcase so it will fit as much luggage as possible.
1. Don't fold your clothes, roll them. If you have so far been used to folding your clothes before putting them into the suitcase, why don't you try rolling them from now on. Not only is this done much faster (and is economical in terms of space), your clothes will also be much less wrinkled.
2. An easy way to pack shoes Have you been using plastic bags so far? The next time you might want to try tucking your shoes into shower caps (you can borrow one from our hotel room).
3. Use every little nook You can put all the bits and pieces (or breakables) inside shoes. Bottles, fragrances, headphones, small toiletry bags ... all this can be placed inside shoes, which saves quite a bit of space.
4. Golden rule: two T-shirts per one pair of trousers Choosing stylish outfits while you are travelling is no mean feat, so it's best to prepare your individual outfits before you leave. Fashion enthusiasts who travel a lot usually follow the rule of combining two different tops with one pair of trousers. If you do that, you will know exactly what to wear and you will take with you only the things you really need.
5. Keep heavy things as close to the suitcase wheels as possible For the sake of weight distribution and the suitcase's stability it is best to put the heaviest things, i.e. shoes, toiletry bags, electronic devices and the like, on the bottom.
Now that you know how to efficiently pack, we invite you to test those skills and visit Ljubljana, you can stay at Central Hotel in the heart of the city. See our Say 3 Night and Save special offer.
SHARE