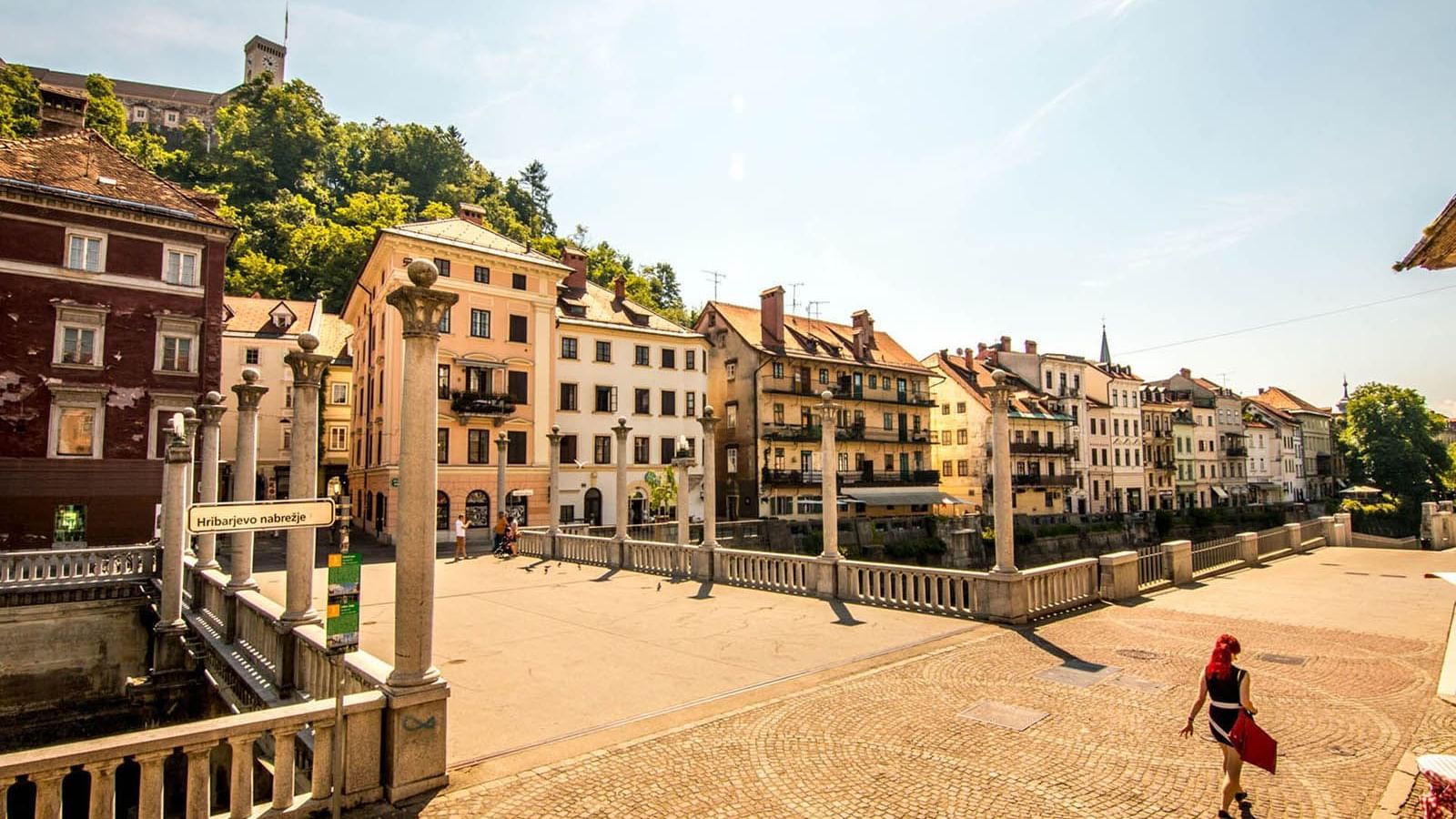 IF YOU'D LIKE TO KNOW MORE
Around Ljubljana by Bicycle
Amsterdam may be the city most famous for its bicycles and scenes with hundreds of bicycles locked to railings along the river channels, but Ljubljana is not all that different. In fact, increased traffic has resulted in bicycles being an essential means of transport for many locals. According to statistical data, no fewer than 13% of all journeys in Ljubljana are done by bicycle, and there are as many as 225 kilometres of designated cycle lanes.
Discovering Ljubljana on two wheels is a popular way to get to know the splendours of the Slovenian capital for the guests of Union Hotels too, which is why we have decided to explore the most beautiful corners of Ljubljana on Pony bicycles, the iconic bikes made by the Slovenian company Rog, which our guests can rent for free at the reception.
From the City Centre to Tivoli Park
You can start your journey in Tivoli Park, and not just because spring in Ljubljana's largest park is simply wonderful! There's another reason: this is where you will find a map of the most beautiful cycle routes, so you can decide which one to take. There are a few cycle routes to choose from: a route through the forest, a route along the river Ljubljanica, a route leading past the architectural pearls created by the famous Slovenian architect Jože Plečnik, and the Trail of Remembrance and Comradeship.
A tip for your cycling trip: In Tivoli Park, do not forget to stop at the so-called Ribnik (Pond) and see the flower garden next to it!
From Tivoli Park to Ljubljana's Beach
Yes, Ljubljana has a beach, which is located a mere 10-minute bicycle ride from the city centre!
From Tivoli Park, head towards the city centre and, on the way there, take a look at the buildings housing the Slovenian National Opera and Ballet Theatre, as well as the National Gallery of Slovenia, which is celebrating its 100th anniversary in 2018.
A tip for your cycling trip: While cycling, make sure to pay attention to all the different bridges across the river Ljubljanica. Each of them has its own story to tell, but that is something we might tell you more about some other time.
At the Prešernov Trg square, turn right and cycle along the bank of river Ljubljanica for about 7 minutes. You will get to a quiet part of Ljubljana with a tree-lined embankment, which is a perfect spot for a little picnic.
You can end your cycling trip with some ice cream at the Grand Union Café (Kavarna Union), or by exploring the Old Town of Ljubljana and the Kongresni Trg square … or you can decide to cycle one of the four cycle routes listed above.
For an even more authentic experience, you can explore Ljubljana on the legendary Slovenian Pony bicycle wish you can as a guest rent at uHotel in the city centre of Ljubljana.
SHARE