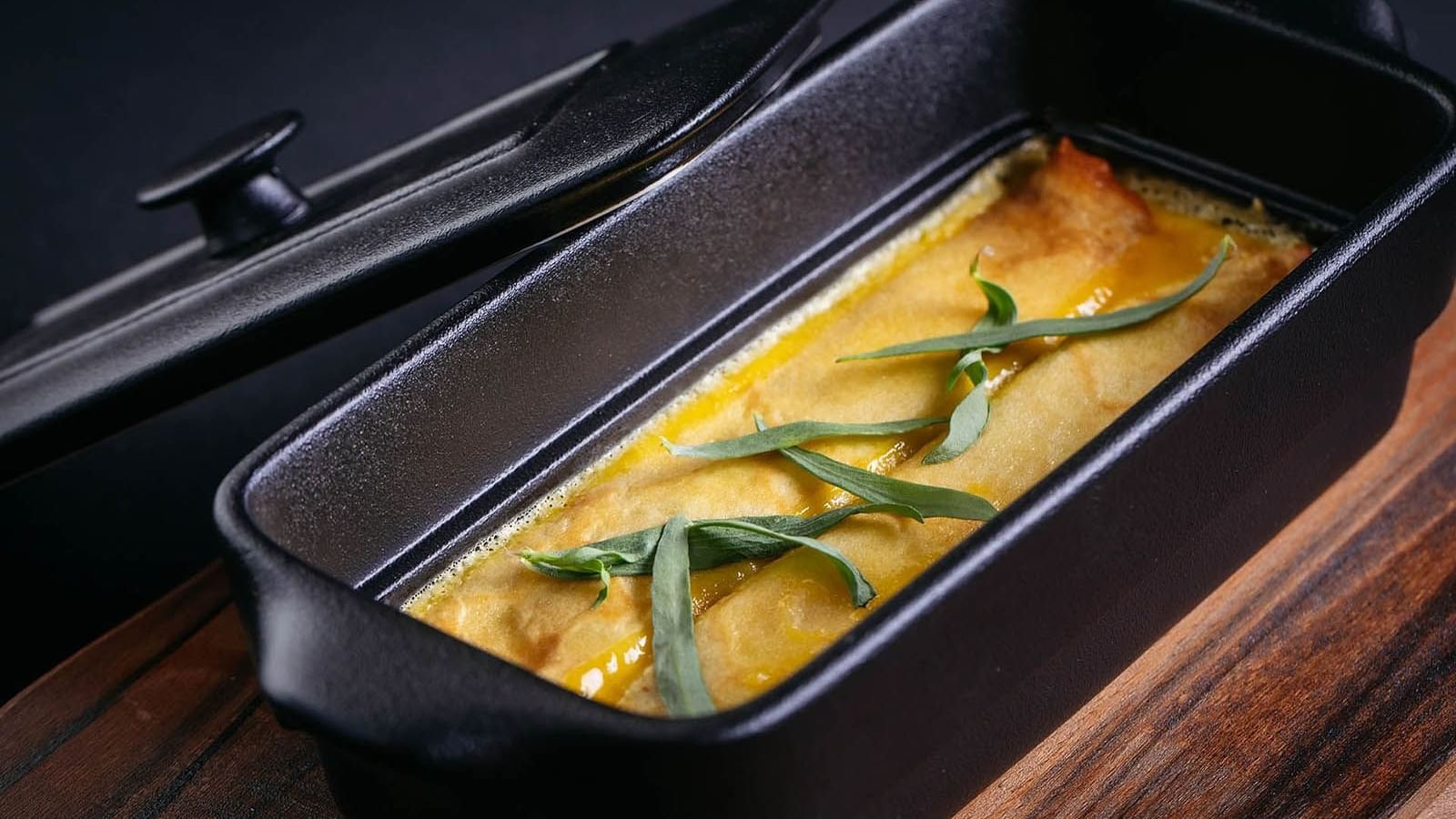 IF YOU'D LIKE TO KNOW MORE
A Guide to Slovenian Cuisine
Slovenians love good food and all the rituals associated with it. Socialising seated at a table brimming with food during the festive season, on Sundays and on any other day is part of our culture, which we are, alongside our food, very proud of. And although even when it comes to cuisine Slovenia's small size is frequently mentioned, Slovenia is here once again a phenomenon of extraordinary diversity. In fact, the flavours of our cuisine have been greatly influenced by the neighbouring countries, as well as our history.
Slovenian Sausage from Austria
Some of the most common and popular Slovenian dishes, such as schnitzel and sausage, originate from Austria, whereas Germany 'contributed' smoked meat, cabbage and pork, which are featured on virtually every Slovenian menu. Pan-European influences are clearly visible when it comes to Slovenian cakes and pastries. For instance, the romantic Slovenian town of Bled is, among other things, famous for its 'kremšnite', the vanilla and custard cream cakes, based on the Austrian cream-filled dessert.
Pancakes from Hungary
In addition to goulash, which is considered the most famous Hungarian dish, Slovenians also love hearty chicken stews and dishes seasoned with copious amounts of paprika. And besides the hearty comfort winter food, Hungarians have also inspired us when it comes to one of the most popular quickly-prepared sweet dishes, widely popular in Slovenia, namely pancakes.
Pasta, Better than in Italy
Although foamy cappuccino, pasta with Bolognese sauce and Pizza Napoletana originate from Italy, Slovenians are famous for culinary delights with an Italian twist. The coffee culture lures large numbers of coffee lovers onto the streets of Slovenian towns regardless of the weather. And what is more, In Slovenia, you would have great difficulty finding a restaurant that does not offer at least one type of pizza.
… Save the Best for Last
Slovenian wine tradition dates back to the times of the Celts, and ever since, thousands of wineries have been founded on Slovenian soil, mostly producing white wines. Under the communist rule, the quality of Slovenian wines suffered considerably, however, after wine-making facilities were taken over by private undertakings, the wine quality quickly improved and rose to the global level. In Slovenia, there are three principal wine-growing regions: the Slovenian Littoral, the Lower Sava Valley, and the Drava Valley. And although the majority of Slovenian wines are consumed by Slovenians themselves, our fine wines promote Slovenia all over the world, in Great Britain, the USA, Central European countries and elsewhere.
If you're a culinary enthusiast book the Culinary Package at uHotel and try some delicious cuisine for yourself.
SHARE